February, 2022
Advertisement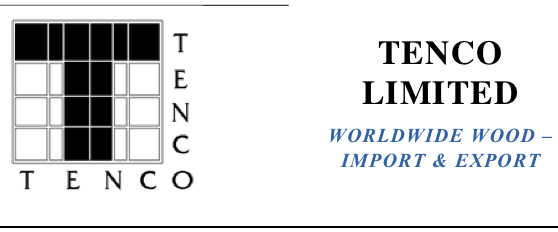 About Tenco
Tenco is one of New Zealand's largest exporters of forest products. We have built to this position since 1991 when the company was set up to export lumber to growing Asian export markets. Experience and reputation count; from small beginnings Tenco has become the largest independent exporter of New Zealand lumber and New Zealand's 4th largest log exporter. Tenco has a regular shipping program of their own log vessels and in combination with these and other ships currently calls at 7 New Zealand ports (5 North Island and 2 South Island).
Tenco buys standing forests. Tenco regularly buys smaller tracts of forest to harvest immediately or immature forests to hold until harvest time. A deal with Tenco is a certain transaction. The owner and Tenco will agree on a value of the tree crop and then Tenco will pay this amount to the owner either in a lump sum amount or on rate per volume unit out-turn from the forest depending on the nature of the tree crop.
Tenco is actively interested in buying harvestable forests or trees from areas including all the North Island (except the Gisborne and East Coast districts) and Nelson & Marlborough in the South Island .
If you own a forest in this area (16 years and older) and are ready to enter into this kind of agreement Tenco is interested to develop something with you.
Please contact: Josh.Bannan@tenco.co.nz
Work: +64 7 357 5356 Mobile: +64 21 921 595
www.tenco.co.nz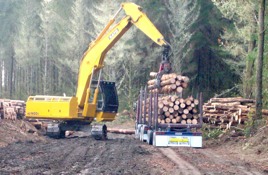 Forestry Minister has strategic leadership opportunity in farm forestry
The Farm Forestry Association says Forestry Minister, Stuart Nash, should incentivise farmers to plant more trees to combat climate change.
Association President Graham West asks, "Why isn't the government working with farmers to plant their own trees, rather than Stuart Nash seeming to have a priority of restricting landowner choice on species and land class?"
"Focusing on regulation may be a government role. But so too is leadership. Farm forestry needs confidence that the government will promote it rather than meddle."
Graham West believes forestry is the only technology capable of reversing at scale the accumulation of atmospheric carbon dioxide.
"As we have left this problem to this late hour, we now must act decisively. There is no perfect solution. I suggest the government simply incentivise farmers through a guaranteed 10-year carbon price scheme, e.g. guarantee to buy the carbon at an agreed price with half up front to cover establishment costs. This would encourage farmers and give them confidence to plant whatever land they liked with whatever species they choose. It's in their interest to solve this and they will."
West argues that the farm forestry model is well proven and most farmers know this. "We have 1300 members, in every district, with the practical examples and the knowledge. But many farmers just don't have the time, the cash flow to pay someone to do it, and a sense the government is backing them."
"Neither pastoral farming nor plantation forestry can afford climate disasters. Nor can New Zealand's economy. We can be a model to the rest of the world."