Advertisement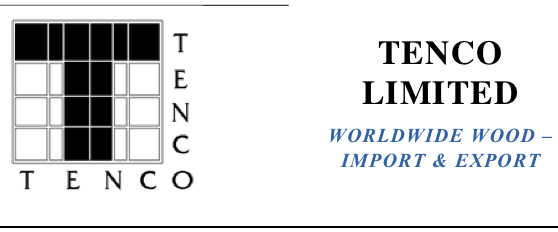 About Tenco
Tenco is one of New Zealand's largest exporters of forest products. We have built to this position since 1991 when the company was set up to export lumber to growing Asian export markets. Experience and reputation count; from small beginnings Tenco has become the largest independent exporter of New Zealand lumber and New Zealand's 4th largest log exporter. Tenco has a regular shipping program of their own log vessels and in combination with these and other ships currently calls at 7 New Zealand ports (5 North Island and 2 South Island).
Tenco buys standing forests. Tenco currently has a number of forests which they purchased at harvestable age to log over a number of years for export and domestic markets. Tenco also regularly buys smaller tracts of forest to harvest immediately or immature forests to hold until harvest time. Tenco is interested in broadening the base of owners from whom it purchases forests and stands of trees. A deal with Tenco is a certain transaction. The owner and Tenco will agree on a value of the tree crop and then Tenco will pay this amount to the owner either in a lump sum amount or on rate per volume unit out-turn from the forest depending on the nature of the tree crop.
Tenco knows there are a lot of farmers who have trees that are close or ready to harvest and will be asking themselves how they should proceed with the sale of their trees. For some farmers the kind of certain transaction with money in the bank could well be appealing. Tenco is actively interested in buying harvestable forests or trees from areas including all the North Island (except the Gisborne and East Coast districts) and Nelson & Marlborough in the South Island .
If you own a forest in this area (16 years and older) and are ready to enter into this kind of agreement Tenco is interested to develop something with you.
Please contact: Josh.Bannan@tenco.co.nz
Work: +64 7 357 5356 Mobile: +64 21 921 595
www.tenco.co.nz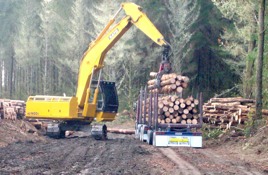 NZFOA media statement, 6 September 2019.
Foresters welcome risk based Standards for freshwater management
Forest Owners Association President, Peter Weir says Forest Owners and Farm Foresters welcome the opportunity to join the national conversation on freshwater management and he urges members of both associations to study the exposure draft of the new Freshwater National Environmental Standard, as well as the more stringent National Policy Statement for Freshwater Management.
Peter Weir says he is pleased that the positive contribution plantation forestry makes to the environment is acknowledged in the just released freshwater discussion documents, but he also acknowledges that, in some steepland erosion-prone catchments, under severe storm conditions, community expectations for water quality have not yet been met.
"The forest industry is deeply committed to doing its part to further improve freshwater quality."
"It is heartening, that the government has clearly stated that it realises all forms of forests, indigenous and plantation, 'play a significant role in providing freshwater resources and ecosystem services, such as water quality, water yield, recreation, and biodiversity."
"The detail of the Freshwater NES is important" says Peter Weir. "We are looking closely at the setback rules for streams. We agree with the government that the minimum distance rule for using the land should be based on the nature of the stream and the risk and effect of the use of the land. We note that two setback distances are suggested for intensive winter grazing. They are five metres and twenty metres."
"Given that the present National Environmental Standard for Plantation Forests requires a five metre planting setback from small streams and a ten metre setback from larger streams, its makes no sense that year on year intensive winter grazing should be able to be closer to a stream than we are permitted to grow a tree."
For more information contact Peter Weir 027 454 7873