FOA Media Statement 5 October 2018
Advertisement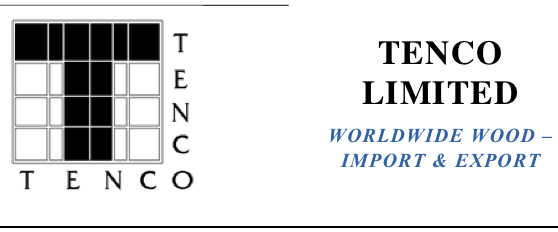 About Tenco
Tenco is one of New Zealand's largest exporters of forest products. We have built to this position since 1991 when the company was set up to export lumber to growing Asian export markets. Experience and reputation count; from small beginnings Tenco has become the largest independent exporter of New Zealand lumber and New Zealand's 4th largest log exporter. Tenco has a regular shipping program of their own log vessels and in combination with these and other ships currently calls at 7 New Zealand ports (5 North Island and 2 South Island).
Tenco buys standing forests. Tenco regularly buys smaller tracts of forest to harvest immediately or immature forests to hold until harvest time. A deal with Tenco is a certain transaction. The owner and Tenco will agree on a value of the tree crop and then Tenco will pay this amount to the owner either in a lump sum amount or on rate per volume unit out-turn from the forest depending on the nature of the tree crop.
Tenco is actively interested in buying harvestable forests or trees from areas including all the North Island (except the Gisborne and East Coast districts) and Nelson & Marlborough in the South Island .
If you own a forest in this area (16 years and older) and are ready to enter into this kind of agreement Tenco is interested to develop something with you.
Please contact: Josh.Bannan@tenco.co.nz
Work: +64 7 357 5356 Mobile: +64 21 921 595
www.tenco.co.nz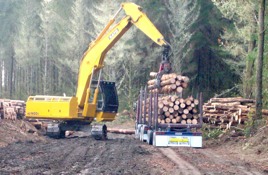 Forest Practice Guides launched
The Forest Owners Association has today launched a series of 28 Forest Practice Guides. The Guides are a joint venture between the forest sector and MPI and were initiated as part of the implementation of the National Environmental Standards for Plantation Forestry (NES-PF) which came into force on 1 May.
The NES-PF – a set of nationally applied rules and conditions for plantation forestry was developed to better protect the environment while also increasing operational certainty for foresters. The NES-PF was designed to provide rule consistency for forestry across the county.
The Forest Practice Guides will help industry and councils by providing standard practice guidance to include in management plans as part of requirements under the NES-PF. The guides will be especially useful for smaller companies with less specialist in-house expertise because the information is standardised to enable the forest industry to meet the NES-PF rules and conditions.
The FOA President, Peter Weir Chair says the guides will help contractors and forest managers implement best practice across all regions.
"They're freely available and will direct forest owners and managers to other resources and technical specifications. The aim of the guides is to provide clear direction on best practice, and to be inserted into harvest plans so the resources are standardised and easily accessible."
The Guides offer forest owners and managers guidance in a number of areas of forest operations:
Earthworks and construction (including planning and design)
Erosion and sediment control measures
Construction of river/stream crossings
Construction of tracks
Vegetation measures to manage erosion
Slash management
The Guides take information from earlier work completed by FOA and update it with reference to the new regulations, and to reflect the changing and improving practices of forest operations. They have some technical specifications and detail and link to other documents to ensure regulatory requirements are met.
The Guides themselves are not regulatory, but can be used as references in management plans. When used in this way, the Guides will support part of the compliance obligations under the Resource Management Act. Foresters will still need to work closely with contractors and regional councils to ensure compliance.
The Guides have been updated with content provided by forest managers who have on the ground practical experience in what works and what is considered best practice in the industry nationally.
The Guides have been developed with support from MPI and will be owned by FOA, FFA and Forest Industry Contractors Association. The Guides will be updated regularly as practices change and improve.
"The FOA/FFA Committee has drawn on a number of resources and their own experiences with what works in the field to provide guidance on the aspects of forestry operations which have the potential to cause environmental effects. For example, road and track construction needs to be well planned and designed to avoid sediment ending up in waterways," Peter Weir says.
To download the guides please click here »
Contact Venise Comfort at venise.comfort@nzfoa.org.nz for any queries about the guides.
Peter Weir, 027 454 7873
Neil Cullen, President FFA, 0274 158 416
Prue Younger, CEO FICA, 021 276 5484