Advertisement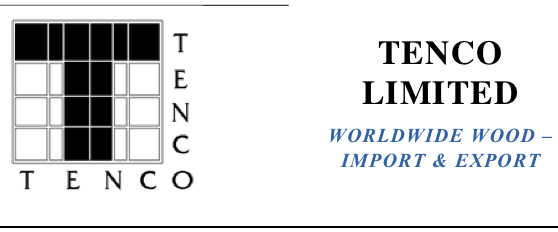 About Tenco
Tenco is one of New Zealand's largest exporters of forest products. We have built to this position since 1991 when the company was set up to export lumber to growing Asian export markets. Experience and reputation count; from small beginnings Tenco has become the largest independent exporter of New Zealand lumber and New Zealand's 4th largest log exporter. Tenco has a regular shipping program of their own log vessels and in combination with these and other ships currently calls at 7 New Zealand ports (5 North Island and 2 South Island).
Tenco buys standing forests. Tenco currently has a number of forests which they purchased at harvestable age to log over a number of years for export and domestic markets. Tenco also regularly buys smaller tracts of forest to harvest immediately or immature forests to hold until harvest time. Tenco is interested in broadening the base of owners from whom it purchases forests and stands of trees. A deal with Tenco is a certain transaction. The owner and Tenco will agree on a value of the tree crop and then Tenco will pay this amount to the owner either in a lump sum amount or on rate per volume unit out-turn from the forest depending on the nature of the tree crop.
Tenco knows there are a lot of farmers who have trees that are close or ready to harvest and will be asking themselves how they should proceed with the sale of their trees. For some farmers the kind of certain transaction with money in the bank could well be appealing. Tenco is actively interested in buying harvestable forests or trees from areas including all the North Island (except the Gisborne and East Coast districts) and Nelson & Marlborough in the South Island .
If you own a forest in this area (16 years and older) and are ready to enter into this kind of agreement Tenco is interested to develop something with you.
Please contact: Josh.Bannan@tenco.co.nz
Work: +64 7 357 5356 Mobile: +64 21 921 595
www.tenco.co.nz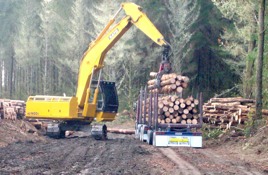 Forest Owners Association Media release, 12 May 2015.
Forest planting scheme hints at potential in trees
Forest owners welcome the reboot of the popular Afforestation Grant Scheme (AGS) announced yesterday by associate primary industries minister Jo Goodhew.
Forest owners welcome the reboot of the popular Afforestation Grant Scheme (AGS) announced yesterday by associate primary industries minister Jo Goodhew.
"This is squarely aimed at pastoral farmers on steep erosion-prone land where the economics of production forestry might be marginal. It is an endorsement of the environmental attributes of forestry and will doubtless make a useful contribution to erosion prevention and the country's carbon ledger," says Forest Owners Association technical manager Glen Mackie.
"Under the scheme up to 2500 hectares of new forest will be planted a year. If this is offset against current annual deforestation – based on industry estimates of around 10,000 hectares a year – the annual decline in planted forest area will fall to 7500 ha a year."
Mr Mackie says there are safety and environmental challenges involved in harvesting of forests on steep erosion-prone terrain.
"So we also welcome the government's role in helping to fund research into steep country harvesting, as well as in trialling alternative species that may perform better than radiata pine in terms of maintaining the stability of hillsides in the three or four years following harvest."
Mr Mackie says net afforestation was the norm in New Zealand for many decades, peaking in the 1990s. Since then new planting has fallen to low levels and in some years, large areas of existing forest have been converted to dairying and other land uses.
"In some cases, this is because new technology and irrigation have made dairying the most valuable use for this land. In other cases, especially on steep hill country, plantation forests are more profitable than pastoral farming for the country and the land owner, yet land owners are not planting.
"In large part this is due to land owner fears about government and local government policy changes during the growth cycle of a forest. Because these tend to disadvantage forest owners relative to other land users, investors factor in a higher level of risk into their decision-making.
"Commercial forestry has the potential to make a very much bigger contribution to the economy and the environment. We therefore urge the government to take a more holistic and long-term approach to its forestry-related policies so that land owners and investors have the confidence to invest for the long-term."
Trevor Walton
Forest Owners Association communications
Tel 021 381 465
For more information, please ring Glen Mackie, Tel 0274 450 116