Forest Owners Association media statement, 28 June 2018
Advertisement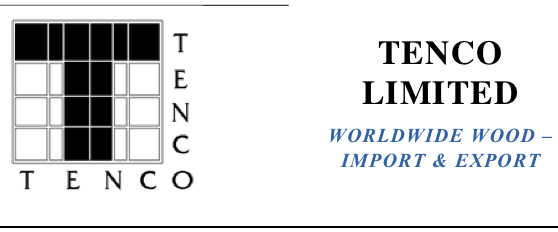 About Tenco
Tenco is one of New Zealand's largest exporters of forest products. We have built to this position since 1991 when the company was set up to export lumber to growing Asian export markets. Experience and reputation count; from small beginnings Tenco has become the largest independent exporter of New Zealand lumber and New Zealand's 4th largest log exporter. Tenco has a regular shipping program of their own log vessels and in combination with these and other ships currently calls at 7 New Zealand ports (5 North Island and 2 South Island).
Tenco buys standing forests. Tenco regularly buys smaller tracts of forest to harvest immediately or immature forests to hold until harvest time. A deal with Tenco is a certain transaction. The owner and Tenco will agree on a value of the tree crop and then Tenco will pay this amount to the owner either in a lump sum amount or on rate per volume unit out-turn from the forest depending on the nature of the tree crop.
Tenco is actively interested in buying harvestable forests or trees from areas including all the North Island (except the Gisborne and East Coast districts) and Nelson & Marlborough in the South Island .
If you own a forest in this area (16 years and older) and are ready to enter into this kind of agreement Tenco is interested to develop something with you.
Please contact: Josh.Bannan@tenco.co.nz
Work: +64 7 357 5356 Mobile: +64 21 921 595
www.tenco.co.nz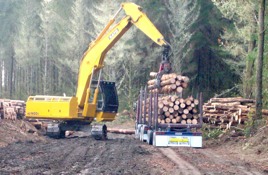 Forest owners vow to deal with forest harvest slash
Forest Owners say the industry is focused on measures to make sure a repeat of the recent floods transporting harvest debris out of forests and into Tolaga Bay isn't repeated 25 years from now.
Forest Owners President Peter Weir says different silvicultural planning and improved forest engineering and harvest management in sensitive landscapes will reduce the risk considerably.
"I've been through the Tolaga Bay region yesterday. I can absolutely understand the feelings of downstream residents and farmers whose homes and land has been inundated with forest debris."
"Our member companies in the area have already done a good job in cleaning up the beach and are doing what they can to clean up the mess on neighbouring farms. But I can appreciate the frustration of the landowners and why they wouldn't be very interested in me trying to explain that new replant rules under the Resource Management Act will take years to have an effect."
"It's a priority for our forest engineers, planners and managers to work with scientists, as well as local and central government, to make sure we reduce the risk of similar debris floods," Peter Weir says.
"In the immediate term, we are printing a revised set of harvest slash management guidelines and making them widely available. We want to make best forest practise a universal practise."
"The industry will be putting more resources into understanding the mechanisms of hillside failures and what can be done to stop wood being entrained by them, or reducing the impact if they do occur."
"We've already invested in research on how effective riparian strips of trees are in blocking debris carried by floods. The results showed they work well on a broad flood plain, but riparian strips aren't as effective in steep incised headwater streams."
Peter Weir says that research highlights how there are no easy solutions.
"The Tolaga Bay debris-floods occurred in a landscape that had been devastated by Cyclone Bola 30 years ago. The erosion control measures which followed saw large areas of trees planted all at the same time. Trees, plantation or otherwise, are the only effective way of holding that highly erodible land together."
"It's very apparent that climate change is bringing more and more intense rainstorms to some regions. We want to work with other land-users and regulators to identify high risk areas and then reduce that risk of damage from the resulting floods to vulnerable communities."
Peter Weir 027 454 7873