Forest Owners Association media release - 22 February 2017.
Advertisement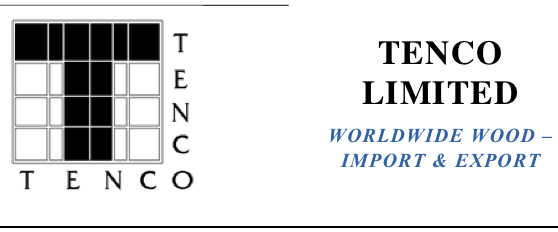 About Tenco
Tenco is one of New Zealand's largest exporters of forest products. We have built to this position since 1991 when the company was set up to export lumber to growing Asian export markets. Experience and reputation count; from small beginnings Tenco has become the largest independent exporter of New Zealand lumber and New Zealand's 4th largest log exporter. Tenco has a regular shipping program of their own log vessels and in combination with these and other ships currently calls at 7 New Zealand ports (5 North Island and 2 South Island).
Tenco buys standing forests. Tenco regularly buys smaller tracts of forest to harvest immediately or immature forests to hold until harvest time. A deal with Tenco is a certain transaction. The owner and Tenco will agree on a value of the tree crop and then Tenco will pay this amount to the owner either in a lump sum amount or on rate per volume unit out-turn from the forest depending on the nature of the tree crop.
Tenco is actively interested in buying harvestable forests or trees from areas including all the North Island (except the Gisborne and East Coast districts) and Nelson & Marlborough in the South Island .
If you own a forest in this area (16 years and older) and are ready to enter into this kind of agreement Tenco is interested to develop something with you.
Please contact: Josh.Bannan@tenco.co.nz
Work: +64 7 357 5356 Mobile: +64 21 921 595
www.tenco.co.nz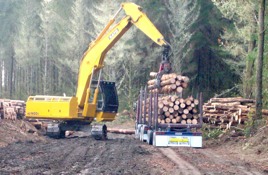 Forest Owners urge farmers to plant more trees
Forest Owners say the new Federated Farmers' policy on climate change is a major step to help farmers understand trees are not an alternative to farming, but rather trees are tools to assist farming's survivability.
Federated Farmers have announced a new policy accepting the reality of human-induced climate change, after years of policy uncertainty from the farmer organisation on the issue.
New Zealand Forest Owners Association Chairman Peter Clark describes Federated Farmers' policy stance on the use of trees as 'absolutely correct and potentially far reaching'.
The Federated Farmers' policy states; "Soil erosion control plantings on steep hillsides will see emissions sequestered in new forest plantings, reduce sedimentation and phosphate in our waterways, and could also achieve biodiversity objectives."
Peter Clark says more farmers will now see trees are beneficial and helpful but it will be beyond locking up land for erosion control or riparian planting.
"Planting trees for later harvesting also achieves the aims of carbon sequestration, improving water quality, biodiversity and erosion control", he says "So long as the land is again replanted in trees after harvest."
"And, for a well-managed woodlot, farmers will get a substantial return on their planting investment. The return will be easily comparable with pastoral farming, either through eventually selling their logs, or selling a farm with tree assets on it."
"Planting trees now will also enable farmers to positively enter into the Emissions Trading Scheme and sell carbon credits if and when they are required to meet their greenhouse gas liabilities by this or any future government."
"It's not a competition for land use between stock and trees, any more than it used to be a competition between farming sheep for meat or wool. There's a place for both on farms."
Peter Clark says in this context he will be keen to share with farmers an upcoming NZIER report on the plantation forest industry in New Zealand.
"From preliminary analysis, it's clear the New Zealand forest industry now ranks economically at least as important as the meat industry or horticulture. But we are increasingly seeing, and being able to measure, the beneficial environmental effects of forestry. This is what Federated Farmers are obviously turning their attention to as well," Peter Clark says.
For more information contact Peter Clark, 021 726 197