Advertisement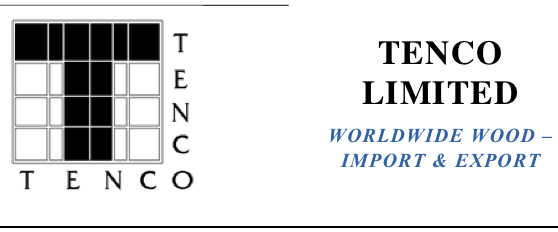 About Tenco
Tenco is one of New Zealand's largest exporters of forest products. We have built to this position since 1991 when the company was set up to export lumber to growing Asian export markets. Experience and reputation count; from small beginnings Tenco has become the largest independent exporter of New Zealand lumber and New Zealand's 4th largest log exporter. Tenco has a regular shipping program of their own log vessels and in combination with these and other ships currently calls at 7 New Zealand ports (5 North Island and 2 South Island).
Tenco buys standing forests. Tenco regularly buys smaller tracts of forest to harvest immediately or immature forests to hold until harvest time. A deal with Tenco is a certain transaction. The owner and Tenco will agree on a value of the tree crop and then Tenco will pay this amount to the owner either in a lump sum amount or on rate per volume unit out-turn from the forest depending on the nature of the tree crop.
Tenco is actively interested in buying harvestable forests or trees from areas including all the North Island (except the Gisborne and East Coast districts) and Nelson & Marlborough in the South Island .
If you own a forest in this area (16 years and older) and are ready to enter into this kind of agreement Tenco is interested to develop something with you.
Please contact: Josh.Bannan@tenco.co.nz
Work: +64 7 357 5356 Mobile: +64 21 921 595
www.tenco.co.nz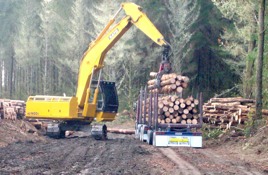 April, 2020
Forest Owners urge caution about back to work this week
The Forest Owners Association President Phil Taylor is cautioning foresters about jumping the gun getting back to work on Tuesday after the lockdown, and that health and safety on the forest work site goes well beyond the COVID-19 protocol observance.
He says the various parts of the supply chain will be back in operation under Alert Level 3 after nearly five weeks of not working, and in some instances even longer.
"The lockdown was unscheduled and had to be rushed through in the course of just two days as we went on to Alert Level 4 and forestry was not deemed as an essential industry. In some places we had to just leave logs on the ground where they were harvested."
"Our work sites are complex operations and, even when their closedown is planned, there has to be a lot of testing and checking for safe operations before work fully resumes."
Phil Taylor says that includes checking both the machinery and equipment as well as the earth and roading works in forests.
"We haven't had much rain over the past month luckily, but nonetheless our forests are a natural environment and things will have potentially changed quite a bit while we have been absent."
"As well, a number of forest companies have reported acts of vandalism during the lockdown which is obviously disappointing and we need to check for any sabotage."
"Fortunately, we are allowed to inspect and prepare sites in the days before the supply chain starts up again. I hope everyone gets to do that."
"But clearly the biggest change when we start up will be complying with the COVID-19 protocols to protect workers for the coronavirus. Our Forest Industry Safety Council has worked through the supply chain to develop a refined set of safety protocols, mostly about safe distancing and cleaning down equipment, and we expect those rules to be complied with, for everyones' sake."
Phil Taylor says the forest industry accepted its non-essential industry status when the Alert Level 4 lockdown began, in the interests of keeping the forest industry workforce safe and contributing to the national effort to combat COVID-19.
"So, while the whole supply chain is keen to get back to production and workers can start earning some income again, it would be hugely disappointing to be the sector responsible for the disease rate to go back up again and for New Zealand being thrust back in to Alert Level 4."
For further information;
Phil Taylor 027 487 6890