Advertisement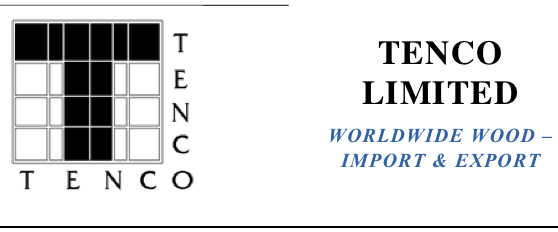 About Tenco
Tenco is one of New Zealand's largest exporters of forest products. We have built to this position since 1991 when the company was set up to export lumber to growing Asian export markets. Experience and reputation count; from small beginnings Tenco has become the largest independent exporter of New Zealand lumber and New Zealand's 4th largest log exporter. Tenco has a regular shipping program of their own log vessels and in combination with these and other ships currently calls at 7 New Zealand ports (5 North Island and 2 South Island).
Tenco buys standing forests. Tenco regularly buys smaller tracts of forest to harvest immediately or immature forests to hold until harvest time. A deal with Tenco is a certain transaction. The owner and Tenco will agree on a value of the tree crop and then Tenco will pay this amount to the owner either in a lump sum amount or on rate per volume unit out-turn from the forest depending on the nature of the tree crop.
Tenco is actively interested in buying harvestable forests or trees from areas including all the North Island (except the Gisborne and East Coast districts) and Nelson & Marlborough in the South Island .
If you own a forest in this area (16 years and older) and are ready to enter into this kind of agreement Tenco is interested to develop something with you.
Please contact: Josh.Bannan@tenco.co.nz
Work: +64 7 357 5356 Mobile: +64 21 921 595
www.tenco.co.nz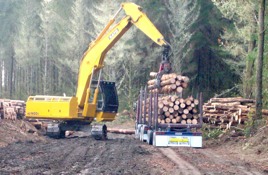 FOREST OWNERS ASSOCIATION MEDIA RELEASE, 1 August 2014.
Forest owners support changes to erosion control scheme
The Forest Owners Association welcomes government changes to the scheme that funds erosion control initiatives on the East Coast.
"Forestry and allowing reversion to native cover are both effective at reducing the dramatic soil erosion that can occur on East Coast hill country. Making it easier for land owners to access funding and removing unnecessary red tape should result in greater involvement in the scheme," says chief executive David Rhodes.
"When topsoil flows down rivers and out to sea it represents a huge loss of potential regional productivity and wealth. Planting with radiata pines over many decades has greatly reduced this soil erosion as well as downstream flooding.
"Many of the trees that were planted 30-40 years ago have now reached maturity and their harvest has brought jobs and increased prosperity to the region."
He says in the early days pines were often blanket planted by the government from the stream edges to the steep ridge lines without regard to the practicality or environmental implications of eventual harvest.
"Private forest owners no longer do this, but they may have legacy forests with trees that need to be harvested from these areas when they reach maturity.

"With manuka honey now a viable crop in many areas, a mix of plantation forestry, reversion to native cover and pole planted pasture all have a place in most hill country catchments on the East Coast."
[ends]
Information about the changes can be found at http://mpi.govt.nz/environment-natural-resources/funding-programmes/erosion-control-funding-programme-ecfp
Trevor Walton
FOA communications
Tel 021 381 465
For more information, please contact David Rhodes, Tel 027 495 5525