---
Advertisement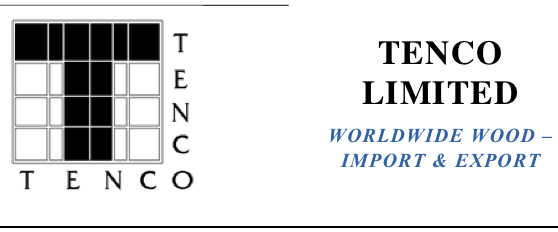 About Tenco
Tenco is one of New Zealand's largest exporters of forest products. We have built to this position since 1991 when the company was set up to export lumber to growing Asian export markets. Experience and reputation count; from small beginnings Tenco has become the largest independent exporter of New Zealand lumber and New Zealand's 4th largest log exporter. Tenco has a regular shipping program of their own log vessels and in combination with these and other ships currently calls at 7 New Zealand ports (5 North Island and 2 South Island).
Tenco buys standing forests. Tenco currently has a number of forests which they purchased at harvestable age to log over a number of years for export and domestic markets. Tenco also regularly buys smaller tracts of forest to harvest immediately or immature forests to hold until harvest time. Tenco is interested in broadening the base of owners from whom it purchases forests and stands of trees. A deal with Tenco is a certain transaction. The owner and Tenco will agree on a value of the tree crop and then Tenco will pay this amount to the owner either in a lump sum amount or on rate per volume unit out-turn from the forest depending on the nature of the tree crop.
Tenco knows there are a lot of farmers who have trees that are close or ready to harvest and will be asking themselves how they should proceed with the sale of their trees. For some farmers the kind of certain transaction with money in the bank could well be appealing. Tenco is actively interested in buying harvestable forests or trees from areas including all the North Island (except the Gisborne and East Coast districts) and Nelson & Marlborough in the South Island .
If you own a forest in this area (16 years and older) and are ready to enter into this kind of agreement Tenco is interested to develop something with you.
Please contact: Josh.Bannan@tenco.co.nz
Work: +64 7 357 5356 Mobile: +64 21 921 595
www.tenco.co.nz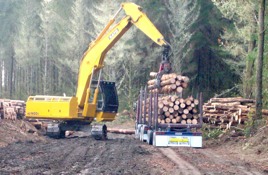 Forest Owners Association Media release 5/11/2015
Forest owners sign biosecurity agreement with government
The Forest Owners Association says having a biosecurity agreement with the government is a vital part of the forest industry's defence system.
Forest defence bolstered by agreement with government
FOA chief executive David Rhodes and primary industries minister Nathan Guy today signed what is known as a Government-Industry Agreement at Parliament. The agreement defines where responsibilities and costs will fall in the event of an outbreak of a serious forest pest or disease.
"For 50 years we have had a forest health surveillance scheme that is seen by overseas experts as one of the best in the world. But being 'best' is not good enough, we need it to be as near to perfect as we can make it," says Mr Rhodes.
"Forest products are the country's third biggest export earner, but our forests are highly vulnerable to introduced insect pests and diseases. As are our native forests and the amenity trees in the country's parks and gardens.
"There are some real nasties out there that could do a huge amount of damage if they became established here. Having healthy forests is also critical for New Zealand meeting its greenhouse gas emission targets."
During 2015 forest owners will spend more than $1 million on forest health surveillance and even more on biosecurity research.
"While we have this proud history of funding and driving biosecurity in our own forests, the biggest risks probably lie at the country's borders, with imported goods and the personal belongings of travellers. So, for the last five years we have been integrating our scheme with the biosecurity operations of the Ministry for Primary Industries, identifying gaps and weaknesses and fixing them," Mr Rhodes says.
"The only missing element has been a formal agreement with government on who will make decisions and fund the response to an exotic pest or disease outbreak. We are pleased to have negotiated such an agreement.
"It provides for joint decision making. Also the funding formula takes into account the industry's big investment in forest health surveillance and the many social benefits of forestry and trees."
He says most exotic insect pests are likely to attack a wide range of tree species, both native and exotic. And even if a pest or disease is specific to radiata pine, our main plantation species, the social and environmental benefits of radiata plantings are significant. They are widely used for recreation, shelterbelts, sand dune stabilisation, water catchment protection, erosion control and so on.
Mr Rhodes says the idea of a GIA comes from Australia where government and industry share response decision-making and costs. On this side of the Tasman, the concept has been extended – with forest industry encouragement – to include readiness, on the basis that early detection and preparedness have a huge bearing on whether an exotic pest or disease can be cost-effectively controlled.
+++
A copy of the MPI-FOA GIA will be posted on the FOA website as soon as a signed copy is available.
For more information, please contact David Rhodes, Tel 0274 955 525
+++
Trevor Walton
FOA communications
021 381 465