FOREST OWNERS ASSOCIATION MEDIA RELEASE 28 November 2013.
Advertisement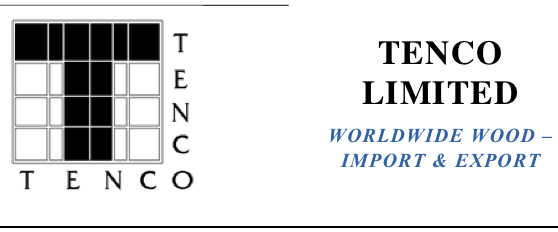 About Tenco
Tenco is one of New Zealand's largest exporters of forest products. We have built to this position since 1991 when the company was set up to export lumber to growing Asian export markets. Experience and reputation count; from small beginnings Tenco has become the largest independent exporter of New Zealand lumber and New Zealand's 4th largest log exporter. Tenco has a regular shipping program of their own log vessels and in combination with these and other ships currently calls at 7 New Zealand ports (5 North Island and 2 South Island).
Tenco buys standing forests. Tenco regularly buys smaller tracts of forest to harvest immediately or immature forests to hold until harvest time. A deal with Tenco is a certain transaction. The owner and Tenco will agree on a value of the tree crop and then Tenco will pay this amount to the owner either in a lump sum amount or on rate per volume unit out-turn from the forest depending on the nature of the tree crop.
Tenco is actively interested in buying harvestable forests or trees from areas including all the North Island (except the Gisborne and East Coast districts) and Nelson & Marlborough in the South Island .
If you own a forest in this area (16 years and older) and are ready to enter into this kind of agreement Tenco is interested to develop something with you.
Please contact: Josh.Bannan@tenco.co.nz
Work: +64 7 357 5356 Mobile: +64 21 921 595
www.tenco.co.nz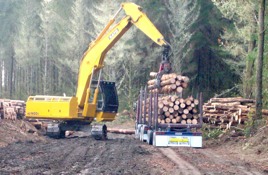 Forest owners ask critics to help
Forest owners are asking politicians, unionists and commentators to help them solve the industry's safety crisis and to stop making political capital out of tragedy.
"We are all agreed – inside and outside the industry – that the death and serious injury toll is unacceptable. But there appears to be no willingness by our critics to engage with the facts and help us find solutions," says Forest Owners president Paul Nicholls.
"Labour Minister Simon Bridges implies that we have all the answers. That's going too far.
"We are rolling out a range of initiatives that have been developed in consultation with growers, contractors, ACC and the Ministry of Business, Innovation & Employment. We know that these, along with better enforcement by his ministry, will yield huge improvements – especially among those that operate on the fringe of the industry.
"But serious harm accidents still occur in our best forests where harvesting teams are well-trained, experienced and motivated. We don't know why this is, which is why we are committed to having an independent expert enquiry. We need all aspects of our operations analysed to find out what we can do better."
Forest Owners health and safety chair Sheldon Drummond says CTU president Helen Kelly deserves praise for bringing the issue to public prominence, but criticises her for playing fast and loose with statistics to make her case.
"Everyone has the right to return home safely to their families after work. But when Ms Kelly states that the accident rate in NZ forests is several times higher than the United Kingdom and Australia, she unfairly exploits bereaved families, because it implies there are easy answers that forest owners and contractors have callously not adopted," he says.
"As Ms Kelly knows, the accident rate in NZ forests is almost identical to that in British Columbia, where the terrain is very similar to New Zealand. In Britain and Australia the accident rate is about 10 per cent lower than here – the result, we believe, of easier terrain. This enables them to make greater use of mechanical harvesting, which is safer."
Mr Drummond says the industry's safety performance has improved over the years, when measured against the number of logs harvested, but the headline numbers have not improved. This is because of big increases in the harvest. Also accident statistics worldwide are erratic, with nations having good years and bad – often for no obvious reason.
"This has been one such bad year for our industry. It has been tragic for the victims, their families, workmates and their employers. Hopefully the enquiry will help us understand why."
Mr Nicholls dismisses attacks by Labour's forestry spokesperson Shane Jones on the larger forest owners, that tend to be foreign-owned, as "political posturing".
"About 50 per cent of forest fatalities and serious harm injuries occur in the larger forests that are responsible for 80 per cent of the country's log production. The other 50 per cent occur in the smaller forests that make up 20 per cent of production.
"Since most of the larger forests are foreign-owned, this means the people that Mr Jones portrays as being evil foreign exploiters are taking safety very seriously. Attacking them is a cheap shot that contributes nothing to making our forests safer for our workers."
Mr Nicholls says he hopes to be able to announce the terms of reference for an independent inquiry into forest safety before Christmas.
"When that happens, I hope the political gamesmanship will stop and all our critics will make submissions based on fact, and keep open minds as to the solutions. The people who work in our forests deserve nothing less."
[ends]
Trevor Walton
FOA Communications
Tel 021 381 465
For more information, please ring FOA President Paul Nicholls, Tel 027 595 8708 or Chief Executive David Rhodes, Tel 027 495 5525