Advertisement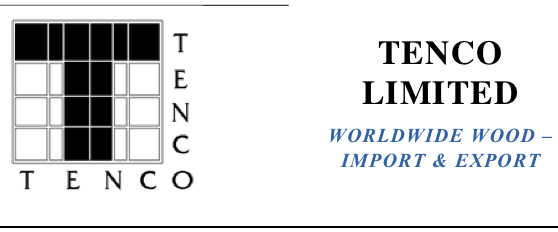 About Tenco
Tenco is one of New Zealand's largest exporters of forest products. We have built to this position since 1991 when the company was set up to export lumber to growing Asian export markets. Experience and reputation count; from small beginnings Tenco has become the largest independent exporter of New Zealand lumber and New Zealand's 4th largest log exporter. Tenco has a regular shipping program of their own log vessels and in combination with these and other ships currently calls at 7 New Zealand ports (5 North Island and 2 South Island).
Tenco buys standing forests. Tenco currently has a number of forests which they purchased at harvestable age to log over a number of years for export and domestic markets. Tenco also regularly buys smaller tracts of forest to harvest immediately or immature forests to hold until harvest time. Tenco is interested in broadening the base of owners from whom it purchases forests and stands of trees. A deal with Tenco is a certain transaction. The owner and Tenco will agree on a value of the tree crop and then Tenco will pay this amount to the owner either in a lump sum amount or on rate per volume unit out-turn from the forest depending on the nature of the tree crop.
Tenco knows there are a lot of farmers who have trees that are close or ready to harvest and will be asking themselves how they should proceed with the sale of their trees. For some farmers the kind of certain transaction with money in the bank could well be appealing. Tenco is actively interested in buying harvestable forests or trees from areas including all the North Island (except the Gisborne and East Coast districts) and Nelson & Marlborough in the South Island .
If you own a forest in this area (16 years and older) and are ready to enter into this kind of agreement Tenco is interested to develop something with you.
Please contact: Josh.Bannan@tenco.co.nz
Work: +64 7 357 5356 Mobile: +64 21 921 595
www.tenco.co.nz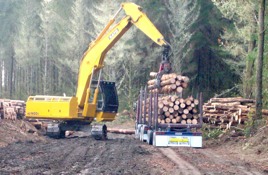 NZ Farm Forestry Association Media Satement, June 27 2015.
Forest Industry Safety Council Director appointed
The NZ Farm Forestry Association welcome Fiona Ewing to the forestry industry, after she was named to head up the Forest Industry Safety Council which was formed as a result of the Independent Forestry Safety Review report from 2014.
FISC is a welcome addition to the industry, and the Association looks forward to working with them to help promote and educate all small scale forest owners about their legal and on-site requirements for all work carried out on plantation forests and especially when it comes time to harvest as many Association members do not harvest trees on a regular basis so may be unaware of the contractual and on-site safety requirements with recent changes to the Health and Safety Act and the establishment of PCBUs.
Unlike larger commercial forest owners, most small scale forest owners will not have a person specifically employed to handle health and safety issues, so continuing education and promotion will help to keep these issues "top of mind" for all tree owners.
Ian Jackson, immediate past president of the Association, on the FISC establishment board and the Health and Safety spokesman, says The forest industry accident rate has been much maligned by the media and Government , but there has been a dramatic reduction in accidents in recent years. The industry has been proactive in facing up to the challenge with establishing the FISC. This will hopefully build on this platform to instill a safety culture across all sectors of the forest industry. The Farm Forestry Association is proud to be involved alongside the major company gowers in the industry, worker, and Government representatives' on the FISC and represents the interests of all small scale growers; a group that represents upwards of 40% of the plantation forest area. The small scale group has in the past been inherently less safe and it will be our intention to improve that record.
For further comment, contact Ian Jackson, NZFFA Health and Safety spokesperson, 027 2839030, ijacko@xtra.co.nz
---
FOREST INDUSTRY SAFETY COUNCIL
MEDIA RELEASE
24 July 2015
Forest safety director appointed
A National Safety Director, Fiona Ewing, has been appointed to advance the work of the Forest Industry Safety Council (FISC).
This is a key role in the recently-formed Council, set-up to lead safety culture change and to drive improvement in safety performance across the sector.
Ms Ewing has 30 years' experience as a health and safety professional in a wide range of industries including energy, engineering, construction, agriculture and forestry in the United Kingdom. Her most recent position was Group Manager Health Safety Environment and Quality for Powerco.
Her career began with the UK regulator, the Health and Safety Executive (HSE), where she worked in the Forestry National Interest Group. This involved working with the forestry industry to develop and implement best practice guidelines.
FISC chair, Dame Alison Paterson, welcomed the appointment. "Fiona is a health and safety leader who has the practical capability, strategic skills and vision needed to pursue FISC's goal of zero harm and I look forward to working closely with her."
FISC is a not-for-profit organisation that includes representatives of all those who can influence forest safety – forest owners, farm foresters, contractors, workers, unions, government and WorkSafe NZ. Establishing the council was a key recommendation of the Independent Forestry Safety Review Panel that reviewed forest safety in 2014.
The council has been set up with an establishment board, which will step aside at the first meeting of the full board on 28 July. It is funded jointly by forest owners and the government.

Ms Ewing will start work for the council in early October, following an orientation period during which she will meet many of the major players in forest safety.
[ends]
For more information, contact Dame Alison Paterson, Tel 021 985 337. For background, contact David Rhodes, Tel 027 495 5525.
Trevor Walton
Forest Industry Safety Council communications
Tel 021 381 465