Forest Owners Association media release, 28 May 2018.
Advertisement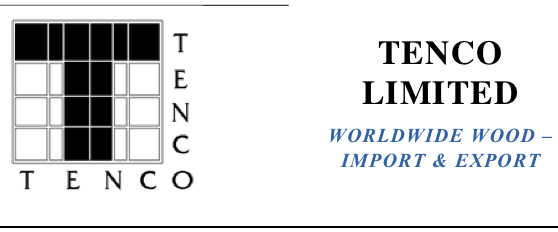 About Tenco
Tenco is one of New Zealand's largest exporters of forest products. We have built to this position since 1991 when the company was set up to export lumber to growing Asian export markets. Experience and reputation count; from small beginnings Tenco has become the largest independent exporter of New Zealand lumber and New Zealand's 4th largest log exporter. Tenco has a regular shipping program of their own log vessels and in combination with these and other ships currently calls at 7 New Zealand ports (5 North Island and 2 South Island).
Tenco buys standing forests. Tenco regularly buys smaller tracts of forest to harvest immediately or immature forests to hold until harvest time. A deal with Tenco is a certain transaction. The owner and Tenco will agree on a value of the tree crop and then Tenco will pay this amount to the owner either in a lump sum amount or on rate per volume unit out-turn from the forest depending on the nature of the tree crop.
Tenco is actively interested in buying harvestable forests or trees from areas including all the North Island (except the Gisborne and East Coast districts) and Nelson & Marlborough in the South Island .
If you own a forest in this area (16 years and older) and are ready to enter into this kind of agreement Tenco is interested to develop something with you.
Please contact: Josh.Bannan@tenco.co.nz
Work: +64 7 357 5356 Mobile: +64 21 921 595
www.tenco.co.nz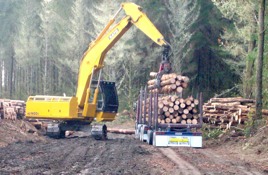 Forest industry reputation damaged by mobilisation of forest harvest residues
The successful prosecution of a forest management company by the Marlborough District Council has been endorsed by the Forest Owners Association.
Merrill and Ring has been fined $39,000 and ordered to pay an additional $20,000 in reparations by the Blenheim District Court for leaving woody debris in a stream bed after logging.
Forest Owners Association President, Peter Weir, says, according to the report on the case, logging residues were left on a flood plain after harvest in 2014, and sometime later the Council instructed Merrill and Ring, to move that debris. This direction was ignored. The logging residues then mobilised in a storm in late 2016 and were carried by flood waters beyond the forest boundary onto neighbouring property.
"This is not acceptable behaviour from the holder of a resource consent and we acknowledge that the full force of the law was applied. The licence to operate of everyone in our industry is put in jeopardy by harvesting operators who count on a remote location and no storms to get away with acting outside the law," Peter Weir says.
He says the National Environmental Standards for Planation Forestry, which came into operation at the beginning of this month, have clarified and tightened up the conditions for forest harvesting. Any logging residue left in the bed of a river or on a flood plain now has to be moved to above the level of a one in 20 year storm.
"The National Environmental Standards rules for harvest should reduce problems from now on, but this prosecution sends a clear message about the ongoing liability from material left from past harvests. All forest owners, large and small, should be very aware of their obligation under RMA Section 15 not to leave any logging slash land in circumstances which may result in that material entering flood-water."
"Let's hope that this prosecution, on top of a similar one in the Bay of Plenty recently, sends a clear enough message that cutting corners doesn't pay off," Peter Weir says.
For further information;
Peter Weir 027 454 7873