Advertisement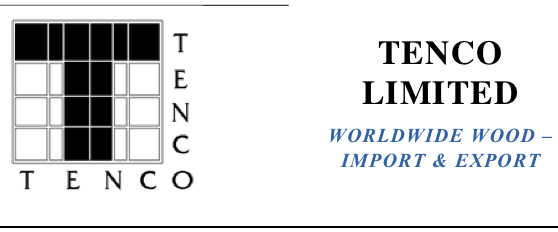 About Tenco
Tenco is one of New Zealand's largest exporters of forest products. We have built to this position since 1991 when the company was set up to export lumber to growing Asian export markets. Experience and reputation count; from small beginnings Tenco has become the largest independent exporter of New Zealand lumber and New Zealand's 4th largest log exporter. Tenco has a regular shipping program of their own log vessels and in combination with these and other ships currently calls at 7 New Zealand ports (5 North Island and 2 South Island).
Tenco buys standing forests. Tenco currently has a number of forests which they purchased at harvestable age to log over a number of years for export and domestic markets. Tenco also regularly buys smaller tracts of forest to harvest immediately or immature forests to hold until harvest time. Tenco is interested in broadening the base of owners from whom it purchases forests and stands of trees. A deal with Tenco is a certain transaction. The owner and Tenco will agree on a value of the tree crop and then Tenco will pay this amount to the owner either in a lump sum amount or on rate per volume unit out-turn from the forest depending on the nature of the tree crop.
Tenco knows there are a lot of farmers who have trees that are close or ready to harvest and will be asking themselves how they should proceed with the sale of their trees. For some farmers the kind of certain transaction with money in the bank could well be appealing. Tenco is actively interested in buying harvestable forests or trees from areas including all the North Island (except the Gisborne and East Coast districts) and Nelson & Marlborough in the South Island .
If you own a forest in this area (16 years and older) and are ready to enter into this kind of agreement Tenco is interested to develop something with you.
Please contact: Josh.Bannan@tenco.co.nz
Work: +64 7 357 5356 Mobile: +64 21 921 595
www.tenco.co.nz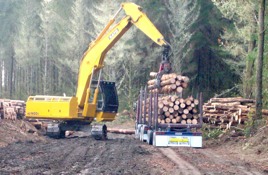 Joint FOA, NZFFA and FICA media statement, 24 April 2018.
Forest industry backing judgment against forest companies
Forest industry associations are supporting penalties imposed in the District Court against Bay of Plenty forest owner Whitikau Holdings and two harvesting contractors.
The companies pleaded guilty to charges laid under the Resource Management Act for damaging two stream beds near Opotiki in a logging operation which began in 2015.
Whitikau Holdings was fined $57,000 and the logging companies $4,000 and $3,000 respectively.
Forest Owners Association President Peter Weir is pointing to the judge's comments that the action of the forest owner was 'extremely reckless and bordered on deliberate'.
"From the facts as I understand them, this is not a case where a storm overwhelmed a logging site, but where the offenders just didn't care about the clear rules on how to avoid damaging river courses, ignored abatement notices and produced a consequence which could take a decade to come right."
"They got what they deserved. They were probably lucky to avoid jail."
The Farm Forestry Association President Neil Cullen is echoing Peter Weir's warning to errant harvesting operators.
"This court decision highlights that there are forest owners and contractors out there who are ignoring best practice guides and directions from councils in order to try to save money."
"The New Zealand Farm Forestry Association is hopeful the penalties in this case, and the clear provisions of the National Environmental Standard for Plantation Forestry, will force such operators to change their approach and take a more responsible attitude when they are harvesting," Neil Cullen says.
The CEO of the Forest Industry Contractors Association, Prue Younger, says she is disappointed that some are putting the industry into disrepute.
"With the recent introduction of Contractor Certification and the new National Environmental Standard coming into play, the industry is clearly standing behind best practice," Prue Younger says.
Peter Weir says the National Environmental Standard takes effect next week and it will raise the environment standard for all forest operations.
"The NES represents the industry's commitment to a set of legislative rules designed to reduce the effect of forestry earthworks, harvesting and other activities on the environment, including an effective reduction of planting for harvest on the most unstable terrain in New Zealand, now Red Zoned".
"Compliance with the NES won't be a big stretch for larger companies with robust environmental systems, but it will require smaller players to set up to meet its requirements."
"The NES won't stop the cowboy operators who, through carelessness, ruin streams, wetlands and our industry reputation. But it will mean that councils have a consistent rule-set and a clear mandate to protect the environment. Parts of the NES will become a template for other industries," Peter Weir says.
For further information;
Peter Weir 027 454 7873 FOA
Neil Cullen 027 415 8416 FFA
Prue Younger 021 276 5484 FICA