April, 2020
Advertisement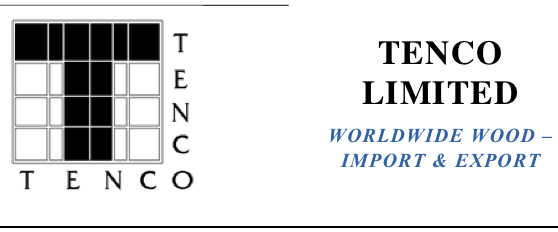 About Tenco
Tenco is one of New Zealand's largest exporters of forest products. We have built to this position since 1991 when the company was set up to export lumber to growing Asian export markets. Experience and reputation count; from small beginnings Tenco has become the largest independent exporter of New Zealand lumber and New Zealand's 4th largest log exporter. Tenco has a regular shipping program of their own log vessels and in combination with these and other ships currently calls at 7 New Zealand ports (5 North Island and 2 South Island).
Tenco buys standing forests. Tenco regularly buys smaller tracts of forest to harvest immediately or immature forests to hold until harvest time. A deal with Tenco is a certain transaction. The owner and Tenco will agree on a value of the tree crop and then Tenco will pay this amount to the owner either in a lump sum amount or on rate per volume unit out-turn from the forest depending on the nature of the tree crop.
Tenco is actively interested in buying harvestable forests or trees from areas including all the North Island (except the Gisborne and East Coast districts) and Nelson & Marlborough in the South Island .
If you own a forest in this area (16 years and older) and are ready to enter into this kind of agreement Tenco is interested to develop something with you.
Please contact: Josh.Bannan@tenco.co.nz
Work: +64 7 357 5356 Mobile: +64 21 921 595
www.tenco.co.nz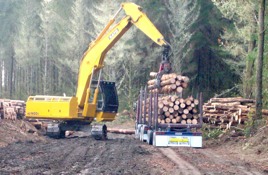 Forest Growers Levy Trust commits to support industry
The New Zealand Forest Growers Levy Trust is anticipating borrowing and using reserves to maintain as much of its yearly work programme as possible.
The Trust has decided today (29 April eds) to reduce its work programme by a million dollars, following disruption to forest exports and production caused by the international spread of coronavirus.
But the Chair of the FGLT, Geoff Thompson, says it's anticipating covering an even larger fall in its revenue and is planning on using reserves and borrowing so as not too significantly disrupt its funding of industry good activities.
The FGLT had previously budgeted to spend $8.5 million in 2020, mostly in forest research, but also other projects, such as health and safety and biosecurity.
Income for the FGLT is from a levy on harvested logs, set currently at 27 cents per tonne.
Geoff Thompson says the outlook for forestry over the short term is highly volatile.
"The current market in China for log exports appears healthy, but we know other countries have sought to fill the gap in China which New Zealand has left while we have been in lockdown."
"The beetle salvaged spruce trade out of Europe into China is looking to resume, and there are quantities of bushfire damaged logs now being shipped out of Australia."
"Likewise, the domestic timber market has been shut-down too and nobody is sure what the local demand will be in the new economy which will emerge when coronavirus is under control."
"The FGLT is going to constantly review and revise its budget over the next few months. That may mean we are able to reinstate the budget-cut we have made if the markets go well enough to fill the gap of the past two months."
"We are committed to the least disruption as possible to indicate our commitment to the forest industry."
Geoff Thompson 027 445 3455