Advertisement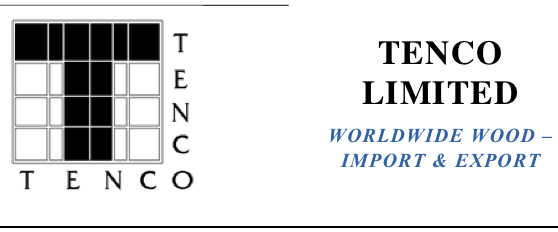 About Tenco
Tenco is one of New Zealand's largest exporters of forest products. We have built to this position since 1991 when the company was set up to export lumber to growing Asian export markets. Experience and reputation count; from small beginnings Tenco has become the largest independent exporter of New Zealand lumber and New Zealand's 4th largest log exporter. Tenco has a regular shipping program of their own log vessels and in combination with these and other ships currently calls at 7 New Zealand ports (5 North Island and 2 South Island).
Tenco buys standing forests. Tenco currently has a number of forests which they purchased at harvestable age to log over a number of years for export and domestic markets. Tenco also regularly buys smaller tracts of forest to harvest immediately or immature forests to hold until harvest time. Tenco is interested in broadening the base of owners from whom it purchases forests and stands of trees. A deal with Tenco is a certain transaction. The owner and Tenco will agree on a value of the tree crop and then Tenco will pay this amount to the owner either in a lump sum amount or on rate per volume unit out-turn from the forest depending on the nature of the tree crop.
Tenco knows there are a lot of farmers who have trees that are close or ready to harvest and will be asking themselves how they should proceed with the sale of their trees. For some farmers the kind of certain transaction with money in the bank could well be appealing. Tenco is actively interested in buying harvestable forests or trees from areas including all the North Island (except the Gisborne and East Coast districts) and Nelson & Marlborough in the South Island .
If you own a forest in this area (16 years and older) and are ready to enter into this kind of agreement Tenco is interested to develop something with you.
Please contact: Josh.Bannan@tenco.co.nz
Work: +64 7 357 5356 Mobile: +64 21 921 595
www.tenco.co.nz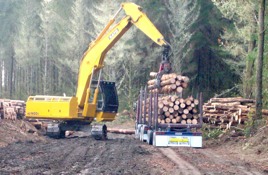 November, 2020
Forest Growers Levy Board increases Levy to 33 cents per tonne
The Board of the Forest Growers Levy Trust has increased the Levy rate to 33 cents per tonne of harvested wood materials, the first increase in the Levy rate since the Levy was introduced in 2013.
The rate will apply from 1 January 2021.
Commentary from Geoff Thompson, Chair Forest Growers Levy Trust (FGLT)
2020 has been a remarkable year for the plantation forest industry, as for most sectors of forestry.
The Trust felt the Covid-19 impact early and hard as China shut down and export logs slowed to a trickle. As the Trust secures its income, based on volume harvested, the sharp income drop required a fresh look at how spending commitments could be met.
The Trust had identified research projects as a top priority, funding a number of Scion activities. Two other sectors taking high priority are the Forest Industry Safety Council and its projects to make forestry a safer place to work after the horror stories of the early-decade and the need for rigorous surveillance to keep out pests. A biosecurity officer is now part of the Secretariat's staff. Projects like these allow leveraging of other funding from the Government sector.
The Trust had reached the point of expecting to have a respectable income of about $10 million each year. The Covid-19 trade cut back seriously threatened this in early 2020 but instead of seeking to reduce commitments the Board identified other funding options. Spending reserves, borrowing from the bank and other sources, particularly the rebuilding of funds through an increase in the Levy rate. The Levy renewal referendum a year ago was very successful and in particular identified a willingness to pay a higher Levy rate. This had stayed steady at 27c per tonne from commencement in 2013 and with the expiration this year of a promise to keep the rate steady, the combination of issues has persuaded the Board to look at the issue again, and it has acted. From the start of 2021 the rate is increased on all harvested logs.
This decision followed close consultation with Forest Owners Association and the Farm Forestry Association emphasising the prudence of recognising inflation since 2013 and the need for rebuilding reserves so that prime projects are protected.
The change also will help address new challenges in the industry such as the attack on carbon farming and the opportunities opening up in the timber fibre sector – with research work on resins that replace plastic, transparent timber sheets that can replace glass and biomass use for no emission energy production.