Advertisement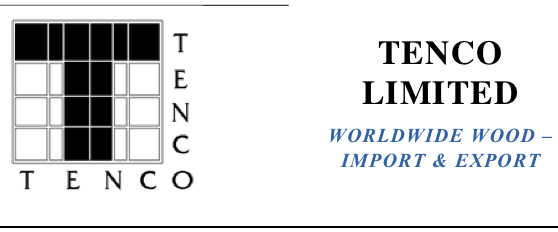 About Tenco
Tenco is one of New Zealand's largest exporters of forest products. We have built to this position since 1991 when the company was set up to export lumber to growing Asian export markets. Experience and reputation count; from small beginnings Tenco has become the largest independent exporter of New Zealand lumber and New Zealand's 4th largest log exporter. Tenco has a regular shipping program of their own log vessels and in combination with these and other ships currently calls at 7 New Zealand ports (5 North Island and 2 South Island).
Tenco buys standing forests. Tenco currently has a number of forests which they purchased at harvestable age to log over a number of years for export and domestic markets. Tenco also regularly buys smaller tracts of forest to harvest immediately or immature forests to hold until harvest time. Tenco is interested in broadening the base of owners from whom it purchases forests and stands of trees. A deal with Tenco is a certain transaction. The owner and Tenco will agree on a value of the tree crop and then Tenco will pay this amount to the owner either in a lump sum amount or on rate per volume unit out-turn from the forest depending on the nature of the tree crop.
Tenco knows there are a lot of farmers who have trees that are close or ready to harvest and will be asking themselves how they should proceed with the sale of their trees. For some farmers the kind of certain transaction with money in the bank could well be appealing. Tenco is actively interested in buying harvestable forests or trees from areas including all the North Island (except the Gisborne and East Coast districts) and Nelson & Marlborough in the South Island .
If you own a forest in this area (16 years and older) and are ready to enter into this kind of agreement Tenco is interested to develop something with you.
Please contact: Josh.Bannan@tenco.co.nz
Work: +64 7 357 5356 Mobile: +64 21 921 595
www.tenco.co.nz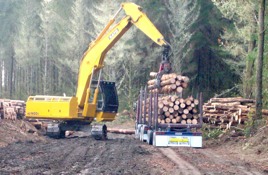 FOREST OWNERS ASSOCIATION
FARM FORESTRY ASSOCIATION
MEDIA RELEASE, 12 February 2015
ETS Crisis Meeting called for
Forest owners are asking the government to call an urgent meeting of primary sector leaders and iwi to deal with the country's greenhouse gas emissions blow-out. They say a lack of new forest planting and a looming harvest "bulge" has to be addressed.
"Forests planted since 1990 have contributed to the credit side of the country's climate change ledger. As these forests are harvested, without any significant offset from new planting, they will increasingly throw the ledger into the red. New Zealand's lack of real action on climate change will become a stark reality," says FOA chief executive David Rhodes.
"It is clear that New Zealand is going to miss its existing 2020 emissions reduction target by a country mile. Nor will it be able to achieve an increased reduction as part of a new comprehensive global agreement at the end of the year. The longer term goal of halving our reductions by 2050 is currently inconceivable.
"For a country that uses its environmental credentials to underpin its brand in world markets, this is a huge concern especially when other countries, led by the United States and China, are finally acting to reduce their emissions."
Figures released last week by the Ministry for Primary Industries show that new plantings last year were around 3000 hectares. This is a fraction of the government's own target of 20,000 hectares a year for 10 years and well below the levels needed to buy time for the rest of the economy to reduce its emissions.
Farm Forestry Association chair Ian Jackson says more than half New Zealand's emissions come from land-based industries, the sector that has the most to lose if the country's environmental credentials are damaged.
"The proportion of emissions that come from the land is set to grow quite dramatically because there was a large bulge in forest plantings during the 1990s. When harvest of these forests begins in the next five years they will be treated internationally as carbon emissions. Conversely, new forests earn carbon credits as they grow."
Under the government's emission trading scheme, Mr Jackson says the price of carbon has been too unstable for land owners to sustain their interest in carbon forestry.
Mr Rhodes says there are those who will argue that new planting should be driven by timber supply and demand, but this ignores the fact that the nation actually has an interest in whether new forests are planted or not.
"The Ministers of Climate Change and Primary Industries now need to sit down with the whole of Primary Sector leadership and iwi, and admit 'we have a problem'. Planting more forests and being more creative with forest waste offers the best short term solution for meeting our international commitments.
"There are upwards of 1 million hectares of hill country that could be planted in trees. This would provide major benefits in terms of erosion control and improved water quality, as well as balancing the nation's carbon budget.

"We therefore all need to work together to come up with a policy that everyone understands and buys into. And once we have it roughly mapped out we need to bring in the other political parties and get their sign-off.
"When you are planting trees or building bioenergy plants from forest waste you are making a very long-term investment with many risks. The biggest risk – the one that comes each time there is a general election – needs to be eliminated."
[ends]

MPI estimates of forest plantings in 2014 available from twalton@wham.co.nz
Trevor Walton
FOA communications
Tel 021 381 465