Joint Farm Forestry Association and Forest Owners Association media statement, 27 March 2019
Advertisement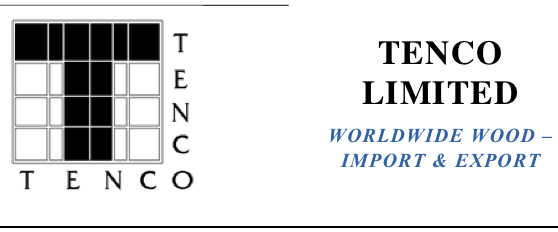 About Tenco
Tenco is one of New Zealand's largest exporters of forest products. We have built to this position since 1991 when the company was set up to export lumber to growing Asian export markets. Experience and reputation count; from small beginnings Tenco has become the largest independent exporter of New Zealand lumber and New Zealand's 4th largest log exporter. Tenco has a regular shipping program of their own log vessels and in combination with these and other ships currently calls at 7 New Zealand ports (5 North Island and 2 South Island).
Tenco buys standing forests. Tenco regularly buys smaller tracts of forest to harvest immediately or immature forests to hold until harvest time. A deal with Tenco is a certain transaction. The owner and Tenco will agree on a value of the tree crop and then Tenco will pay this amount to the owner either in a lump sum amount or on rate per volume unit out-turn from the forest depending on the nature of the tree crop.
Tenco is actively interested in buying harvestable forests or trees from areas including all the North Island (except the Gisborne and East Coast districts) and Nelson & Marlborough in the South Island .
If you own a forest in this area (16 years and older) and are ready to enter into this kind of agreement Tenco is interested to develop something with you.
Please contact: Josh.Bannan@tenco.co.nz
Work: +64 7 357 5356 Mobile: +64 21 921 595
www.tenco.co.nz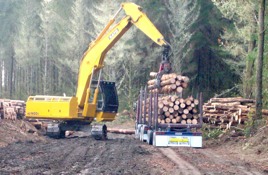 Emissions Trading announcement is incentive for farmers to plant trees
Forest owners believe the just announced reform of the Emissions Trading Scheme will encourage farm foresters and hill country pastoral farmers to plant more trees.
Farm Forestry Association Chair, Neil Cullen, says carbon average accounting, where a forester is not penalised for harvesting so long as they replant, will encourage farmers to plant out land in forests, without a concern that this will result in a cash-flow problem for them. The reform reduces ETS compliance costs.
"This reform reflects the reality of how forest land locks up atmospheric carbon – which is after all the whole point of the ETS."
Neil Cullen says making the system simpler to understand is also crucial.
"I know it's a complex system, but it needs to be understood by a forester or a farmer without having to go on a course. If it's too complicated, a landowner will do something else, or nothing. The end result is regional investment opportunities are missed and rural communities are less wealthy. "
The Forest Owners Association says the announcement is timely and the transition path clear.
President, Peter Weir, says many investors have been seeking transparent, simpler rules for a long time.
Peter Weir says the announcement gives much needed certainty, especially in the context of the Parliamentary Commissioner for the Environment's report yesterday and the forthcoming report back to Ministers from the Interim Climate Change Committee.
"The critical thing to make a revised ETS work is that there is political will behind it. We simply can't have politicians shifting goal posts every three years. In the big picture New Zealand needs equity between the land-based sectors, and long-term stability. Without these factors behind it no reform of the ETS will make it work."
For more information contact Neil Cullen 027 415 8416 or Peter Weir 027 454 7873