Advertisement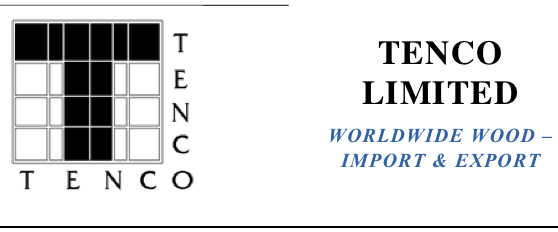 About Tenco
Tenco is one of New Zealand's largest exporters of forest products. We have built to this position since 1991 when the company was set up to export lumber to growing Asian export markets. Experience and reputation count; from small beginnings Tenco has become the largest independent exporter of New Zealand lumber and New Zealand's 4th largest log exporter. Tenco has a regular shipping program of their own log vessels and in combination with these and other ships currently calls at 7 New Zealand ports (5 North Island and 2 South Island).
Tenco buys standing forests. Tenco currently has a number of forests which they purchased at harvestable age to log over a number of years for export and domestic markets. Tenco also regularly buys smaller tracts of forest to harvest immediately or immature forests to hold until harvest time. Tenco is interested in broadening the base of owners from whom it purchases forests and stands of trees. A deal with Tenco is a certain transaction. The owner and Tenco will agree on a value of the tree crop and then Tenco will pay this amount to the owner either in a lump sum amount or on rate per volume unit out-turn from the forest depending on the nature of the tree crop.
Tenco knows there are a lot of farmers who have trees that are close or ready to harvest and will be asking themselves how they should proceed with the sale of their trees. For some farmers the kind of certain transaction with money in the bank could well be appealing. Tenco is actively interested in buying harvestable forests or trees from areas including all the North Island (except the Gisborne and East Coast districts) and Nelson & Marlborough in the South Island .
If you own a forest in this area (16 years and older) and are ready to enter into this kind of agreement Tenco is interested to develop something with you.
Please contact: Josh.Bannan@tenco.co.nz
Work: +64 7 357 5356 Mobile: +64 21 921 595
www.tenco.co.nz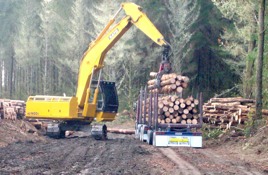 Forest Owners Association news media release, 28 February 2018
Consultation starts on fumigant for forest industry to replace methyl bromide
A significant milestone has been reached in replacing methyl bromide as the standard fumigant for export logs and timber.
The Environmental Protection Authority has just released application details for approval of ethanedinitrile (EDN) as a fumigant for log and timber exports.
The forest industry anticipates EDN could replace methyl bromide fumigation which is used on log exports to China and India. Methyl bromide is an ozone depleting chemical. Regulations due to come into effect in 2020 will make it considerably more difficult and expensive to use.
The Chair of Stakeholders in Methyl Bromide Reduction (STIMBR) Don Hammond, says approval by the EPA is the critical first step into its use in New Zealand to ensure log exports are free of pests the importing countries don't want.
"Over the past seven years STIMBR and our co-funding partners, including the New Zealand government, have invested more than $22 million in research on alternatives to methyl bromide, as well as ways to reduce the amounts that need to be used, along with recapture and destruction technologies," Don Hammond says.
He says an extensive review of scientific literature commissioned by STIMBR in 2014 found only one promising fumigant alternative to methyl bromide. "Plant and Food Research confirmed EDN is an effective phytosanitary treatment for insects which might be found on our logs."
"There are clear advantages of EDN over methyl bromide. EDN has no effect on the ozone layer. It is not a greenhouse gas. It does not bioaccumulate because it breaks down rapidly in the environment without leaving harmful residues in the soil or in water," Don Hammond says.
EDN is currently manufactured by Draslovka a family-owned company based in the Czech Republic. Over the past three years Don Hammond says Draslovka has made significant investment to develop EDN into a commercially viable and environmentally sustainable alternative to methyl bromide for use globally as a soil and commodity treatment.
The President of the Forest Owners Association, Peter Clark, says while EPA approval is a vital first step that doesn't mean importing countries will automatically accept its use.
"We are confident that, with the huge wealth of positive data on EDN, that EPA will give it approval. The process of assuring other countries that EDN is both effective and safe to use, must also be undertaken as a government priority."
"Though the value of log exports is less than half of the value of our total timber exports, 71 percent of our logs go to China, and presently methyl bromide treatment is an important component of that trade," Peter Clark says.
"Further, all logs going to India require methyl bromide treatment. Resolving this issue is a clear priority for our industry."
For further information contact;
Don Hammond, 'ph 0274885940
Peter Clark, 'ph 021 726 197
More information can be found on:
the EPA's website
https://www.epa.govt.nz/public-consultations/open-consultations/new-fumigant-for-logs-and-timber/
STIMBR website
http://www.stimbr.org.nz/
(Which includes FAQs for EDN and methyl bromide)