Advertisement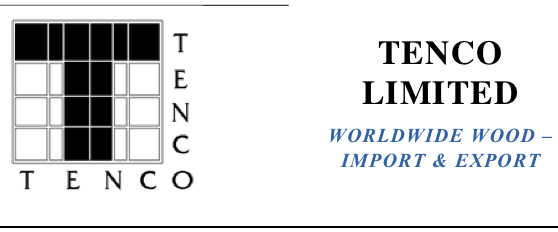 About Tenco
Tenco is one of New Zealand's largest exporters of forest products. We have built to this position since 1991 when the company was set up to export lumber to growing Asian export markets. Experience and reputation count; from small beginnings Tenco has become the largest independent exporter of New Zealand lumber and New Zealand's 4th largest log exporter. Tenco has a regular shipping program of their own log vessels and in combination with these and other ships currently calls at 7 New Zealand ports (5 North Island and 2 South Island).
Tenco buys standing forests. Tenco currently has a number of forests which they purchased at harvestable age to log over a number of years for export and domestic markets. Tenco also regularly buys smaller tracts of forest to harvest immediately or immature forests to hold until harvest time. Tenco is interested in broadening the base of owners from whom it purchases forests and stands of trees. A deal with Tenco is a certain transaction. The owner and Tenco will agree on a value of the tree crop and then Tenco will pay this amount to the owner either in a lump sum amount or on rate per volume unit out-turn from the forest depending on the nature of the tree crop.
Tenco knows there are a lot of farmers who have trees that are close or ready to harvest and will be asking themselves how they should proceed with the sale of their trees. For some farmers the kind of certain transaction with money in the bank could well be appealing. Tenco is actively interested in buying harvestable forests or trees from areas including all the North Island (except the Gisborne and East Coast districts) and Nelson & Marlborough in the South Island .
If you own a forest in this area (16 years and older) and are ready to enter into this kind of agreement Tenco is interested to develop something with you.
Please contact: Josh.Bannan@tenco.co.nz
Work: +64 7 357 5356 Mobile: +64 21 921 595
www.tenco.co.nz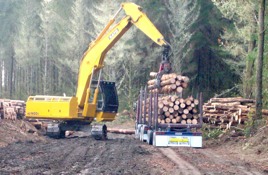 Media Release, 2 June 2015, New Zealand Farm Forestry Association.
Bold Climate Change Target Achievable
New Zealand officials can confidently table a bold 'Intended Nationally Determined Contribution' to a global climate change target, argues the NZ Farm Forestry Association.
The next United Nations Climate Change Conference will be held in Paris in December, 2015, and every nation has been asked what it plans to contribute to reduce greenhouse gas emissions. Officials from the Ministry for the Environment confirm that New Zealand is keen to play its part, and that we should table a more ambitious target than our current one to reduce emissions 5 per cent below 1990 levels by 2020.
"A target of 20% below 1990 levels of gross emissions is achievable by 2030," claims the NZFFA in its submission to the Ministry.
"The large scale planting of new forests with private capital, particularly on erosion prone land, will buy time to prove and adopt new technologies to reduce agricultural emissions, increase production of liquid biofuels, implement 'green building' practices and switch to electric and biofueled vehicles."
As well, new forests will improve water quality, reduce erosion, improve biodiversity, provide regional development and jobs, help develop iwi land, increase economic diversification and resilience, and provide construction materials that are energy efficient and earthquake tolerant. Research has shown that erosion control alone more than justifies reforesting unstable hill country.
The NZFFA argues that higher carbon prices would encourage private investors back into forestry, with little impact on households. "A strong economy will help protect households against higher carbon prices. We are pleased that the Government has stopped importing cheap carbon credits that undermined and prevented the proper functioning of the Emissions Trading Scheme."
According to the NZFFA, investors would have to plant a million hectares of new forests by 2030 to reach the proposed emissions target. "As a country, we've achieved a new planting rate of 100,000 ha a year in the past. We can do it again." Government and iwi sources confirm that there are at least a million hectares of erodible hill country that could be planted.
The NZFFA submission on climate change contribution is here >>
Notes to Editors:
1. About the New Zealand Farm Forestry Association (Inc):
The New Zealand Farm Forestry Association (Inc) (NZFFA) is a national organization of people who own small-scale forests and/or are interested in the many values of trees [www.nzffa.org]. Currently the NZFFA has about 1,900 members but it also acts on behalf of another 13,000 small-scale forest owners who are liable for the forestry commodity levy. It is estimated that over 40,000 New Zealand taxpayers have investments in these small forestry companies, partnerships and family forests, for which the NZFFA acts as advocate.
2. For further enquiries please contact:
Glenn Tims, National Association Manager
New Zealand Farm Forestry Association
Level 9, The ForestWood Centre, 93 The Terrace, Wellington 6011 PO Box 10 349, The Terrace, Wellington 6143
T: +64 4 472 0432, M: +64 27 440 8472, E: glenn.tims@nzffa.org.nz