Advertisement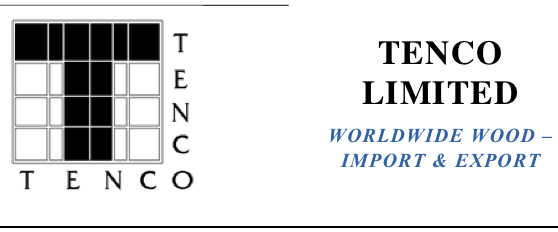 About Tenco
Tenco is one of New Zealand's largest exporters of forest products. We have built to this position since 1991 when the company was set up to export lumber to growing Asian export markets. Experience and reputation count; from small beginnings Tenco has become the largest independent exporter of New Zealand lumber and New Zealand's 4th largest log exporter. Tenco has a regular shipping program of their own log vessels and in combination with these and other ships currently calls at 7 New Zealand ports (5 North Island and 2 South Island).
Tenco buys standing forests. Tenco regularly buys smaller tracts of forest to harvest immediately or immature forests to hold until harvest time. A deal with Tenco is a certain transaction. The owner and Tenco will agree on a value of the tree crop and then Tenco will pay this amount to the owner either in a lump sum amount or on rate per volume unit out-turn from the forest depending on the nature of the tree crop.
Tenco is actively interested in buying harvestable forests or trees from areas including all the North Island (except the Gisborne and East Coast districts) and Nelson & Marlborough in the South Island .
If you own a forest in this area (16 years and older) and are ready to enter into this kind of agreement Tenco is interested to develop something with you.
Please contact: Josh.Bannan@tenco.co.nz
Work: +64 7 357 5356 Mobile: +64 21 921 595
www.tenco.co.nz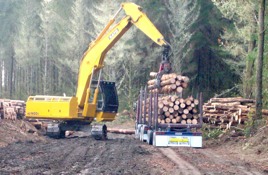 July, 2017
Biosecurity: Obtaining social licence to operate case study – gypsy moth eradication programme, British Columbia, Canada
Executive summary
The purpose of this report is to present findings from a biosecurity visit to British Columbia, Canada in May 2017 by a delegation consisting of industry, government, and research officials.
The visit was undertaken as FOA has been concerned for some time that MPI has lost its social licence to apply organic insecticides (from ground or air) in urban areas in New Zealand and considers this a serious potential risk to the primary production sector, the conservation estate, and the parks and gardens of New Zealand.
In British Columbia, public opposition to aerial and ground spray operations was avoided by:
a high level of early consultation and interaction with affected residents, by multiple channels (including a high level of face-to-face 0utreach)
legislative change preventing appeals based on human health concerns
email and web communication of results to residents
long-term operations – spraying has been done for over 20 years
limited protective equipment worn by contractors when spraying occurred, reducing the visible concerns about toxicity.
Ground spraying was effective at eradicating infestations through targeted species spraying supported by a trapping regime that provides data on infestation locations. This removed the need for blanket spraying.
The New Zealand situation differs from the Canadian experience, in that:
we do not attempt eradication every year
public spray opposition groups are likely to be stronger.
In Canada the native forest are mainly under threat and Canadians are passionate about protecting their forests. In New Zealand there has been little to no messaging that native forests may be under threat.
Conclusions and recommendations for New Zealand
It is clear the British Columbian authorities have a number of factors in their favour in gaining and retaining social licence to operate. These include the need to spray on a regular basis, and the legislative amendments that allow limited appeals.
However, the New Zealand situation is similar in many ways and there are numerous approaches that are directly and easily applied to New Zealand. These include:
clear and early communications on the benefits of eradication including protection of the native forest estate.
directly addressing key concerns
enabling face-to-face interaction with residents, stakeholders and government
providing a number of channels for information flow, including direct contact with officials? reducing the opportunities for opposition groups to gain traction (by addressing concerns quickly, responding to social media comments, and providing direct lines of communication.
Joint FOA, MPI and Scion report, 28 July 2017 »