Advertisement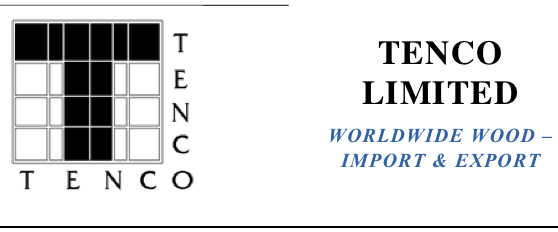 About Tenco
Tenco is one of New Zealand's largest exporters of forest products. We have built to this position since 1991 when the company was set up to export lumber to growing Asian export markets. Experience and reputation count; from small beginnings Tenco has become the largest independent exporter of New Zealand lumber and New Zealand's 4th largest log exporter. Tenco has a regular shipping program of their own log vessels and in combination with these and other ships currently calls at 7 New Zealand ports (5 North Island and 2 South Island).
Tenco buys standing forests. Tenco regularly buys smaller tracts of forest to harvest immediately or immature forests to hold until harvest time. A deal with Tenco is a certain transaction. The owner and Tenco will agree on a value of the tree crop and then Tenco will pay this amount to the owner either in a lump sum amount or on rate per volume unit out-turn from the forest depending on the nature of the tree crop.
Tenco is actively interested in buying harvestable forests or trees from areas including all the North Island (except the Gisborne and East Coast districts) and Nelson & Marlborough in the South Island .
If you own a forest in this area (16 years and older) and are ready to enter into this kind of agreement Tenco is interested to develop something with you.
Please contact: Josh.Bannan@tenco.co.nz
Work: +64 7 357 5356 Mobile: +64 21 921 595
www.tenco.co.nz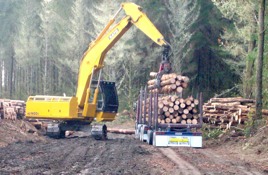 July, 2017
Biosecurity Levy: Consultation
Consultation with the New Zealand Plantation Forest industry has begun on the proposal for a Biosecurity Levy to allow the sector to meet the response costs of a biological incursion under the Government Industry Agreement (GIA).
FOA and FFA are preparing an application for a levy under the Biosecurity Act 1993 to meet obligations under the Plantation Forestry GIA for Biosecurity Readiness and Response.
Over the next few months details covering the composition, administration and management of a Biosecurity Levy will be presented to the industry for feedback.
The greatest threat to the plantation forest industry is a biosecurity incursion which could affect all growers. An incursion does not respect forest land boundaries, ownership or size. Effective management requires government and forest growing sector collaboration.
This levy under the Biosecurity Act is completely separate from the existing Harvested Wood products (HWP) Levy. The HWP levy is used to fund the Forest Biosecurity Surveillance Programme, so can be used to find and identify an incursion.
But the HWP levy terms specifically excludes it being used to fund a response to an actual incursion. The levy would not have sufficient capacity to cope. Nor is it possible to put commodity levy capacity aside to fund a future incursion.
The forest industry GIA response will be initially funded by borrowings from commercial entities (bank loan), with the levy acting as collateral and subsequently being invoked to service any loan. The levy will initially be set at zero until an incursion is responded to under the GIA protocols.
For further information contact: Glen Mackie, Forest Owners Association.