---
Advertisement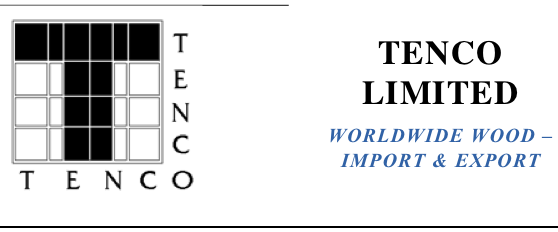 About Tenco
Tenco is one of New Zealand's largest exporters of forest products. We have built to this position since 1991 when the company was set up to export lumber to growing Asian export markets. Experience and reputation count; from small beginnings Tenco has become the largest independent exporter of New Zealand lumber and New Zealand's 4th largest log exporter. Tenco has a regular shipping program of their own log vessels and in combination with these and other ships currently calls at 7 New Zealand ports (5 North Island and 2 South Island).

Tenco buys standing forests. Tenco currently has a number of forests which they purchased at harvestable age to log over a number of years for export and domestic markets. Tenco also regularly buys smaller tracts of forest to harvest immediately or immature forests to hold until harvest time. Tenco is interested in broadening the base of owners from whom it purchases forests and stands of trees. A deal with Tenco is a certain transaction. The owner and Tenco will agree on a value of the tree crop and then Tenco will pay this amount to the owner either in a lump sum amount or on rate per volume unit out-turn from the forest depending on the nature of the tree crop.

Tenco knows there are a lot of farmers who have trees that are close or ready to harvest and will be asking themselves how they should proceed with the sale of their trees. For some farmers the kind of certain transaction with money in the bank could well be appealing. Tenco is actively interested in buying harvestable forests or trees from areas including all the North Island (except the Gisborne and East Coast districts) and Nelson & Marlborough in the South Island .

If you own a forest in this area (16 years and older) and are ready to enter into this kind of agreement Tenco is interested to develop something with you.
Please contact: Josh.Bannan@tenco.co.nz
Work: +64 7 357 5356 Mobile: +64 21 921 595
www.tenco.co.nz
Market Report - November 2016
Steady as she goes in the log market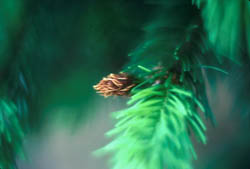 Market conditions have remained stable to slightly firm across most log segments over the last month. Domestic supply constraints appear to have improved but all regions report sawmills are just getting enough logs. Some were reported to be bending a few of the quality rules to get the volume of logs they need.
Our log pricing review suggests domestic prices across several grades have improved by three dollars a tonne overall. But this is very much the average with, in one region, a rise of as much as $10 a tonne since July. Export pruned logs have dropped five dollars a cubic metre. It is good to see a price correction but based on my recent trip to China I can confirm quality remains a big problem.
Overall, unpruned export prices have improved four dollars a cubic metre since the last Tree Grower report. There is an interesting scenario developing here. It is evident that where more than one India export company is operating at a port, the equivalent China prices have risen more sharply. The China exporters are having to squeeze their margins to get what they need.
This is the first tangible sign of the India market featuring sufficiently strong enough to significantly influence prices. From a New Zealand forest grower perspective, long may this continue.
India prices are remaining slightly ahead of China based on prices at the New Zealand wharf. This is particularly so in the lower priced bottom grades where industrial and pulp logs have a clear preference in India.
China market chugging along
I have just returned from China so will devote more space in this report to some interesting factors emerging from this market. Before that, I can report that it is very much business as usual with consumption running at a steady 60,000 to 65,000 cubic metres a day. This equates to 1.2 to 1.3 million cubic metres a month of total softwood log usage. This is ahead of earlier predictions but is more significant in that daily consumption has varied little during the period.
Meanwhile, supply has also been running at a very steady pace although just slightly below usage. As a result, total inventory across the eastern seaboard has dropped about 100,000 cubic metres over the last quarter, currently running at about 3.35 million cubic metres.
The other reason we can expect more of the same lies in the domestic prices for timber in China. At time of writing these remain stable and look destined to remain so. All in all, this tells us that most market planets are their normal orbital alignment and, outside the election circus in United States, we do not see any other seriously stupid stuff that will upset the rickshaw
A few comparisons
Let us take a quick look at China and New Zealand comparisons. Five years ago, the average sawing cost in China was about the equivalent of six dollars a cubic metre of sawn timber. At that time the sawing cost in a New Zealand sawmill was in the $50 to $60 range.
The average cost in China is now $18 to $20 a cubic metre while New Zealand costs have remained about the same, despite compliance, running costs and maintenance costs increasing significantly. The New Zealand sawmill owner has the advantage of technology enhancement to improve productivity, therefore reducing cost. The China factory is more constrained by the daily productivity of a factory worker.
Five years ago the average wage of a sawmill worker in China was the equivalent of $600 to $1,200 a month. The average now is $1,800 to $2,500 a month. There is no New Zealand sawmill employee who can boast a 100 per cent wage rise in five years.
A sawmill in China is very much a factory operating on contract rate rarely including further processing. Sawmill owners do not always own the logs but some sawmill owners are also traders. A typical factory is multiple sets of two bandsaws. In a single set the first bandsaw is as in a normal head rig, cutting the log down to flitches or slabs. The second is a standard breast bench, milling to final timber dimensions. There are usually seven or eight people operating the sawmill. They will have a typical target of 50 cubic metres of logs a day.
The sawdust extraction system is normally a shovel and every off-cut is used in some way in further processing or taken to the chip or pulp mill. The set-up is very basic with a single roof overhead, housing several sawmill sets and few creature comforts. A typical sawmill set costs about the equivalent of $100,000 to set up including infrastructure. This means that for about $1 million you can have 10 sets running and milling 500 tonnes of logs a day. A typical modern sawmill in New Zealand of similar capacity would cost $20 to $30 million to set up.
The reason for going in to this in some detail is to explain to some of the 'why don't we mill the logs in New Zealand' group that this cannot happen at the moment. However, we should continue to watch that space and seize upon opportunities that arise as inevitable they will.
Supply chains
Interestingly, from the many hours spent around the negotiating table in China, I can say the factors important to a China sawmill owner are cost of logs, price instability, cost of labour and retaining good trained labour. This is almost identical to a New Zealand sawmill owner.
While in China I was asked to give a presentation to a supply chain logistics conference in Qingdao. This is a small city by China standards boasting about nine million people in the city and immediate environs. Qingdao is in the Shangdong province, 600 km north of Shanghai and boasts the longest bridge in the world at about 27 km.
My presentation included a table explaining that it takes 60 to 70 days from felling the tree in New Zealand to it being sawn into timber in China. This leads to quality problems, principally sap stain. At the higher quality end of our business with pruned logs, I said I believe the only solution is to mill these in New Zealand and this received a good deal of support.
The other issue I highlighted was the significant fluctuations in prices in recent years. Both sides agree the recent more stable market has been good. Another factor identified is an apparent pattern between US dollar CNF prices and New Zealand dollar wharf gate prices. While both have generally, and not surprisingly, moved in unison, the average difference two years ago was US$14, now it is US$4. It is perhaps a signal perhaps of a more mature market functioning in a more reasoned and predicable fashion
Domestic scene supply constrained
During the last quarter there have been reports of sawmills in New Zealand stopped due to lack of log supply. All respondents have reported constrained supply and owners looking over their shoulder for the next load to arrive.
The positive dynamic to this is the strength shift to the seller side of the negotiating table resulting in the price firming. The downside is the likely loss of operating efficiency and challenge to the profitability. To my mind this tightrope of risk carries the clear message of the importance of the domestic sawmill to every New Zealand forest grower. I would caution against extending the price negotiating hand too far, as there is the possibility there will not be another hand on the other side of the table to shake.
As in my last report, the significant variability in standard S30 sawlog prices continue and even increase since my last report, now at $104 to $125 a tonne. Export price parity appears to be the largest reason for this.
Log price table key
Understanding the figures (below)
Domestic prices are per tonne landed "at mill door".
Export prices are per JAS cubic metre landed "at wharf gate".
The absence of data reflects insufficient sales.
Prices above or below those indicated are entirely possible if wood quality exceeds or is below the normal market expectation.
P1 AND P2 grades are pruned logs with a minimum 40cm SED and 34cm SED respectively (note SED = Small End Diameter)
S30 and S20 grades are small branch logs with a minimum 30cm SED and 20cm SED respectively
L30/A30 grades are large branch logs with a minimum 30cm SED
K grade are export logs sold to Korea. KA grade is better grade log with a minimum 30cm SED. K grade are smaller standard multi purpose logs and KI is a large branch large Industrial log.
S30 price for Northern South Island relates to N35 grade
Radiata pine log sales
| | | | | | | |
| --- | --- | --- | --- | --- | --- | --- |
| NZ$ per tonne | North NI | Central NI | South NI | North SI | Central SI | South SI |
| P1 (P36-P38) | 172-192 | 175-190 | 170-180 | 172-180 | 167-175 | 168-180 |
| S30 | 107-120 | 110-120 | 107-115 | 110-120 | 103-110 | 115-120 |
| S20 | 90-100 | - | - | 101-113 | 88-92 | - |
| L30/A30 | 85-90 | - | - | - | 85-90 | 80-90 |
| Postwood | 75-85 | 80-85 | 75-85 | 65-80 | 80-95 | 75-85 |
| Chip | 50-55 | 48-52 | 40-45 | 38-40 | 43-46 | 43-47 |
| NZ$ per JAS | | | | | | |
| Pruned (P40) | 164-169 | 170-175 | 160-165 | 160-165 | 155-159 | 162-167 |
| Pruned (P30) | 125-132 | 132-137 | 123-128 | 123-128 | 120-125 | 127-132 |
| A grade | 115-119 | 122-126 | 112-116 | 113-117 | 109-114 | 117-122 |
| CS/KS | 108-112 | 116-120 | 109-113 | 112-116 | 102-107 | 109-113 |
| CI/KI | 104-109 | 112-117 | 105-110 | 108-112 | 98-103 | 105-110 |
| Pulp (CIS/KIS) | 98-102 | 106-111 | 99-104 | 102-107 | 92-97 | 99-104 |
Macrocarpa log sales - Nov - Jan sales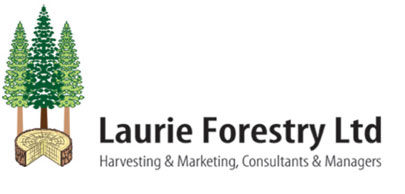 | | | |
| --- | --- | --- |
| Macrocarpa logs | South Island | North Island |
| | Landed at mill door/tonne | Landed at mill door/tonne |
| Pruned Min SED 40cm | $350 - $375 | - |
| Pruned Min SED 30cm | $170 - $190 | - |
| Small branch Min SED 30cm | $155 - $160 | - |
| Small branch Min SED 20cm | $115 - $125 | $85 - $100 |
| Large branch/Boxing/Sleeper | $100 - $110 | - |
| Firewood logs | $65 - $75 | - |
Allan Laurie is the managing director of Laurie Forestry Ltd with over 27 years experience in marketing logs for small to medium growers. www.LaurieForestry.co.nz