---
Advertisement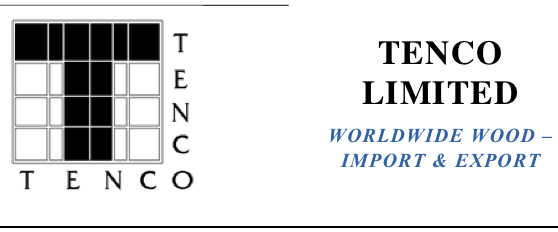 About Tenco
Tenco is one of New Zealand's largest exporters of forest products. We have built to this position since 1991 when the company was set up to export lumber to growing Asian export markets. Experience and reputation count; from small beginnings Tenco has become the largest independent exporter of New Zealand lumber and New Zealand's 4th largest log exporter. Tenco has a regular shipping program of their own log vessels and in combination with these and other ships currently calls at 7 New Zealand ports (5 North Island and 2 South Island).
Tenco buys standing forests. Tenco currently has a number of forests which they purchased at harvestable age to log over a number of years for export and domestic markets. Tenco also regularly buys smaller tracts of forest to harvest immediately or immature forests to hold until harvest time. Tenco is interested in broadening the base of owners from whom it purchases forests and stands of trees. A deal with Tenco is a certain transaction. The owner and Tenco will agree on a value of the tree crop and then Tenco will pay this amount to the owner either in a lump sum amount or on rate per volume unit out-turn from the forest depending on the nature of the tree crop.
Tenco knows there are a lot of farmers who have trees that are close or ready to harvest and will be asking themselves how they should proceed with the sale of their trees. For some farmers the kind of certain transaction with money in the bank could well be appealing. Tenco is actively interested in buying harvestable forests or trees from areas including all the North Island (except the Gisborne and East Coast districts) and Nelson & Marlborough in the South Island .
If you own a forest in this area (16 years and older) and are ready to enter into this kind of agreement Tenco is interested to develop something with you.
Please contact: Josh.Bannan@tenco.co.nz
Work: +64 7 357 5356 Mobile: +64 21 921 595
www.tenco.co.nz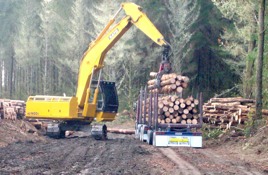 November 2019, President's Comment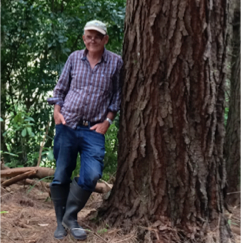 The world needs forests, forests need forest owners and forest owners need to support each other. This was more or less Prince Charles's message relayed by his head forester, Geraint Richards, at the ANZIF conference in August. Geraint also said that, in spite of the fact that many Europeans are conceived in wooden IKEA beds, most people do not want trees cut down.
My take is that people who plant woodlots are in their own way as admirable as Greta Thunberg. They stave off global catastrophe. They are even more heroic if they encourage each other, explain best forest practice, recruit new NZFFA members and advocate for sensible government forest policy. Most NZFFA members are already into this of course, but some have been exceptionally active recently.
Ken Harrex's scheme whereby farmers each donate a hectare for climate activists to plant with trees is worth promoting. Dean Satchell deserves high praise for his efforts to retain certain alternative species within timber standard NZD 3602. Our submission on the government's proposed biodiversity strategy could not have been made without Mike Orchard's contributions.
Graham West, John Schrider and Dean have shepherded a triple-sided project to develop a harvest planning web tool to market and sell logs, and to carry out equipment production studies through the Small and Medium Enterprise Committee. This is the first stage in securing Levy Board funding.
Alan Reid and Eric Cairns have been championing a project to get levy money to promote training, skills and safety among small-scale forest owners. Vaughan Kearns managed our excellent Collingwood Action Group weekend in October. With Dean Vaughan has been leading a vital project to save the germ plasm of, and test the sawmilling, drying and preservation of timber from a sixty-year-old Abies grandis block at Gwavas forest before it is harvested. Abies grandis is possibly now the best back-up species if radiata pine should suffer widespread failure.
Overtures via John Novis from Te Uru Rakau's Policy and Trade directorate seeking assistance with the updating of the small forest management series of publications, which were a popular resource for growers in the mid-1990s, were welcomed recently. The eight booklets are Special Purpose Timber Species, Forestry Joint Ventures, The Resource Management Act, Planning a Small Forest, Establishing a Small Forest, Managing a Small Forest for Timber, Harvesting a Small Forest and Marketing a Small Forest.
Meanwhile the NZFFA has been interacting with another Te Uru Rakau directorate dealing with Forest Development, Grants & Partnerships for its applications for funds for several other useful projects, led mostly by Howard Moore and Egon Guttke. Many of the projects are related to the above-mentioned Small Forest Management series.
Overlaps among these undertakings for Te Uru Rakau, and others that non-NZFFA parties are actioning, means there is a clear need for rationalisation. The NZFFA is looking for clarification as to exactly what role Te Uru Rakau would like us to play, with respect to helping it with forest extension and facilitation work.
Although we are delighted with the initiatives of Don Wallace and Liz Chamberlain – the latter is our new NZFFA administrator − to improve our office systems, we need more staff to keep our forestry-good projects rolling. Minister Shane Jones said he would support us if we asked the government to finance this. However, it turns out that we need to obtain substantial co-funding as well. Steve Wilton, who doubles as a member of the Levy Board and the NZFFA, championed us getting levy money for this, but because the Levy Board is currently reviewing its overall structure his request is unlikely to be approved, or not, for several months.
---
November 2019
Hamish Levack, from New Zealand Tree Grower
August 2019
Hamish Levack, from New Zealand Tree Grower
May 2019
Neil Cullen, from New Zealand Tree Grower
February 2019
Neil Cullen, from New Zealand Tree Grower
November 2018
Neil Cullen, from New Zealand Tree Grower
August 2018
Neil Cullen, from New Zealand Tree Grower
May 2018
Neil Cullen, from New Zealand Tree Grower
February 2018
Neil Cullen, from New Zealand Tree Grower
November 2017
Neil Cullen, from New Zealand Tree Grower
August 2017
Neil Cullen, from New Zealand Tree Grower
May 2017
Neil Cullen, from New Zealand Tree Grower
February 2017
Dean Satchell, from New Zealand Tree Grower
November 2016
Dean Satchell, from New Zealand Tree Grower
August 2016
Dean Satchell, from New Zealand Tree Grower
May 2016
Dean Satchell, from New Zealand Tree Grower
February 2016
Dean Satchell, from New Zealand Tree Grower
November 2015
Dean Satchell, from New Zealand Tree Grower
August 2015
Dean Satchell, from New Zealand Tree Grower
May 2015
Ian Jackson, from New Zealand Tree Grower
February 2015
Ian Jackson, from New Zealand Tree Grower
November 2014
Ian Jackson, from New Zealand Tree Grower
August 2014
Ian Jackson, from New Zealand Tree Grower
May 2014
Ian Jackson, from New Zealand Tree Grower
February 2014
Ian Jackson, from New Zealand Tree Grower
November 2013
Ian Jackson, from New Zealand Tree Grower
August 2013
Ian Jackson, from New Zealand Tree Grower
May 2013
Ian Jackson, from New Zealand Tree Grower
February 2013
Ian Jackson, from New Zealand Tree Grower
November 2012
Ian Jackson, from New Zealand Tree Grower
August 2012
Ian Jackson, from New Zealand Tree Grower
May 2012
Ian Jackson, from New Zealand Tree Grower
February 2012
John Dermer, from New Zealand Tree Grower
November 2011
John Dermer , from New Zealand Tree Grower
August 2011
John Dermer , from New Zealand Tree Grower
May 2011
John Dermer , from New Zealand Tree Grower
February 2011
John Dermer , from New Zealand Tree Grower
November 2010
John Dermer , from New Zealand Tree Grower
August 2010
John Dermer , from New Zealand Tree Grower
May 2010
John Dermer , from New Zealand Tree Grower
February 2010
Patrick Milne, from New Zealand Tree Grower
(top)