Advertisement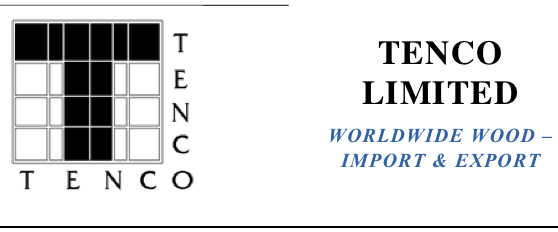 About Tenco
Tenco is one of New Zealand's largest exporters of forest products. We have built to this position since 1991 when the company was set up to export lumber to growing Asian export markets. Experience and reputation count; from small beginnings Tenco has become the largest independent exporter of New Zealand lumber and New Zealand's 4th largest log exporter. Tenco has a regular shipping program of their own log vessels and in combination with these and other ships currently calls at 7 New Zealand ports (5 North Island and 2 South Island).
Tenco buys standing forests. Tenco currently has a number of forests which they purchased at harvestable age to log over a number of years for export and domestic markets. Tenco also regularly buys smaller tracts of forest to harvest immediately or immature forests to hold until harvest time. Tenco is interested in broadening the base of owners from whom it purchases forests and stands of trees. A deal with Tenco is a certain transaction. The owner and Tenco will agree on a value of the tree crop and then Tenco will pay this amount to the owner either in a lump sum amount or on rate per volume unit out-turn from the forest depending on the nature of the tree crop.
Tenco knows there are a lot of farmers who have trees that are close or ready to harvest and will be asking themselves how they should proceed with the sale of their trees. For some farmers the kind of certain transaction with money in the bank could well be appealing. Tenco is actively interested in buying harvestable forests or trees from areas including all the North Island (except the Gisborne and East Coast districts) and Nelson & Marlborough in the South Island .
If you own a forest in this area (16 years and older) and are ready to enter into this kind of agreement Tenco is interested to develop something with you.
Please contact: Josh.Bannan@tenco.co.nz
Work: +64 7 357 5356 Mobile: +64 21 921 595
www.tenco.co.nz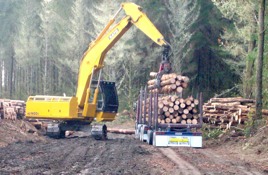 August 2020, President's comment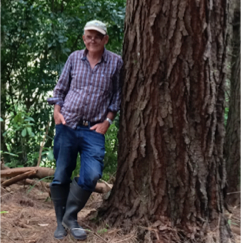 We are very grateful to Graham Milligan, Roger Washbourn, Lyn James and the rest of the Southland organising committee for planning the 2020 NZFFA conference in Invercargill, and then coping with all the problems generated by the Covid-caused cancellation. Meanwhile Lynne Wallace is orchestrating a two-day replacement in Wellington this November which will cover necessary NZFFA business and also
provide an indoor workshop on topical issues.
The Forests (Regulations of Log Traders and Forestry Advisors) Amendment Bill may have become law by the time this article is published. Initially the Minister of Forests, Shane Jones, introduced the Bill as a Trojan horse to get more logs processed domestically, even if it meant that forest owners would have to forgo some of their log export income. An avalanche of opposing submissions, one of them from the NZFFA led by Don Wallace, effectively stripped the Bill of the latter aim.
The inconvenient truth is that Shane is right. It is risky to be so reliant on log exports to China, and with better coordination, the forest sector could be more profitable and contribute much more to New Zealand's economy. Sector leaders have been meeting regularly with Te Uru Rakau to address this. They have developed a set of principles which are intended to lead to an Industry Transformation Plan which
will outline pathways to more domestic wood processing, while identifying what policy or other intervention is needed to overcome relevant barriers.
The NZFFA has pointed out that without the aggregation of small-scale forests to get scale economies and guarantee the provision of sustainable supplies of logs to processing plants, the Industry Transformation Plan will not fly. This can only be assured if the 'cost of timber' tax regulations are amended, a log price equalisation system is set up, remote sensing technology is used to make the National Exotic Forest Description far more accurate, the 'wall of wood' trees, which is almost all owned by small-scale foresters, is flattened, accelerated radiata pine afforestation takes place in the right locations at sufficient rates of planting to fill the wood supply deficit after the wall of wood has been digested, sound regional forestry development planning takes place, and relevant sawmill owners agree to take-or-pay log contracts on a mutually acceptable basis.
This can only happen if individual owners of small forests agree that it is in their best interests, which means that an intensive education campaign by the government is needed. Some government seed funding to encourage the establishment of forestry cooperatives is probably also necessary. We have been lobbying about the importance of addressing these requirements for several years. Officials and Ministers have been
receptive, but progress has been glacial.
Recently, the Emissions Trading Reform Bill became law, and the Climate Change Response Act will be updated to reflect the new provisions as they come into effect. Rapid afforestation remains the most fiscally efficient and reliable means for New Zealand to smooth its pathway to zero nett carbon emissions by 2050.
However, resistance by Fifty Shades of Green has made the government wobble. The back-pedalling Minister of Agriculture, Damien O'Connor, now says that the government will intervene if new forest planting exceeds 40,000 hectares a year.
Why decelerate the One Billion Tree programme when average returns per hectare per year from forestry are well above those from hill country farming, synthetic food is getting cheaper, and more trees are needed to stop soil erosion, mitigate flood and drought damage?
OK, calm down. Take Ralph Waldo Emerson's advice 'Adopt the pace of nature: her secret is patience.'
---
August 2020
Hamish Levack, from New Zealand Tree Grower
May 2020
Hamish Levack, from New Zealand Tree Grower
February 2020
Hamish Levack, from New Zealand Tree Grower
November 2019
Hamish Levack, from New Zealand Tree Grower
August 2019
Hamish Levack, from New Zealand Tree Grower
May 2019
Neil Cullen, from New Zealand Tree Grower
February 2019
Neil Cullen, from New Zealand Tree Grower
November 2018
Neil Cullen, from New Zealand Tree Grower
August 2018
Neil Cullen, from New Zealand Tree Grower
May 2018
Neil Cullen, from New Zealand Tree Grower
February 2018
Neil Cullen, from New Zealand Tree Grower
November 2017
Neil Cullen, from New Zealand Tree Grower
August 2017
Neil Cullen, from New Zealand Tree Grower
May 2017
Neil Cullen, from New Zealand Tree Grower
February 2017
Dean Satchell, from New Zealand Tree Grower
November 2016
Dean Satchell, from New Zealand Tree Grower
August 2016
Dean Satchell, from New Zealand Tree Grower
May 2016
Dean Satchell, from New Zealand Tree Grower
February 2016
Dean Satchell, from New Zealand Tree Grower
November 2015
Dean Satchell, from New Zealand Tree Grower
August 2015
Dean Satchell, from New Zealand Tree Grower
May 2015
Ian Jackson, from New Zealand Tree Grower
February 2015
Ian Jackson, from New Zealand Tree Grower
November 2014
Ian Jackson, from New Zealand Tree Grower
August 2014
Ian Jackson, from New Zealand Tree Grower
May 2014
Ian Jackson, from New Zealand Tree Grower
February 2014
Ian Jackson, from New Zealand Tree Grower
November 2013
Ian Jackson, from New Zealand Tree Grower
August 2013
Ian Jackson, from New Zealand Tree Grower
May 2013
Ian Jackson, from New Zealand Tree Grower
February 2013
Ian Jackson, from New Zealand Tree Grower
November 2012
Ian Jackson, from New Zealand Tree Grower
August 2012
Ian Jackson, from New Zealand Tree Grower
May 2012
Ian Jackson, from New Zealand Tree Grower
February 2012
John Dermer, from New Zealand Tree Grower
November 2011
John Dermer , from New Zealand Tree Grower
August 2011
John Dermer , from New Zealand Tree Grower
May 2011
John Dermer , from New Zealand Tree Grower
February 2011
John Dermer , from New Zealand Tree Grower
November 2010
John Dermer , from New Zealand Tree Grower
August 2010
John Dermer , from New Zealand Tree Grower
May 2010
John Dermer , from New Zealand Tree Grower
February 2010
Patrick Milne, from New Zealand Tree Grower