Advertisement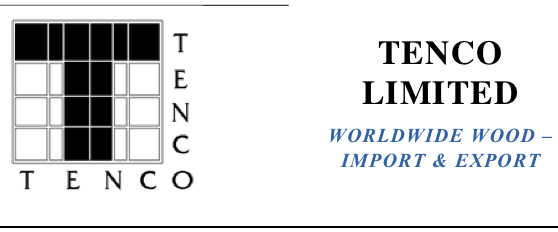 About Tenco
Tenco is one of New Zealand's largest exporters of forest products. We have built to this position since 1991 when the company was set up to export lumber to growing Asian export markets. Experience and reputation count; from small beginnings Tenco has become the largest independent exporter of New Zealand lumber and New Zealand's 4th largest log exporter. Tenco has a regular shipping program of their own log vessels and in combination with these and other ships currently calls at 7 New Zealand ports (5 North Island and 2 South Island).
Tenco buys standing forests. Tenco currently has a number of forests which they purchased at harvestable age to log over a number of years for export and domestic markets. Tenco also regularly buys smaller tracts of forest to harvest immediately or immature forests to hold until harvest time. Tenco is interested in broadening the base of owners from whom it purchases forests and stands of trees. A deal with Tenco is a certain transaction. The owner and Tenco will agree on a value of the tree crop and then Tenco will pay this amount to the owner either in a lump sum amount or on rate per volume unit out-turn from the forest depending on the nature of the tree crop.
Tenco knows there are a lot of farmers who have trees that are close or ready to harvest and will be asking themselves how they should proceed with the sale of their trees. For some farmers the kind of certain transaction with money in the bank could well be appealing. Tenco is actively interested in buying harvestable forests or trees from areas including all the North Island (except the Gisborne and East Coast districts) and Nelson & Marlborough in the South Island .
If you own a forest in this area (16 years and older) and are ready to enter into this kind of agreement Tenco is interested to develop something with you.
Please contact: Josh.Bannan@tenco.co.nz
Work: +64 7 357 5356 Mobile: +64 21 921 595
www.tenco.co.nz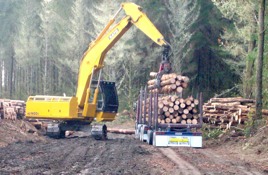 Who earns the first dollar?
From New Zealand Tree grower May 2011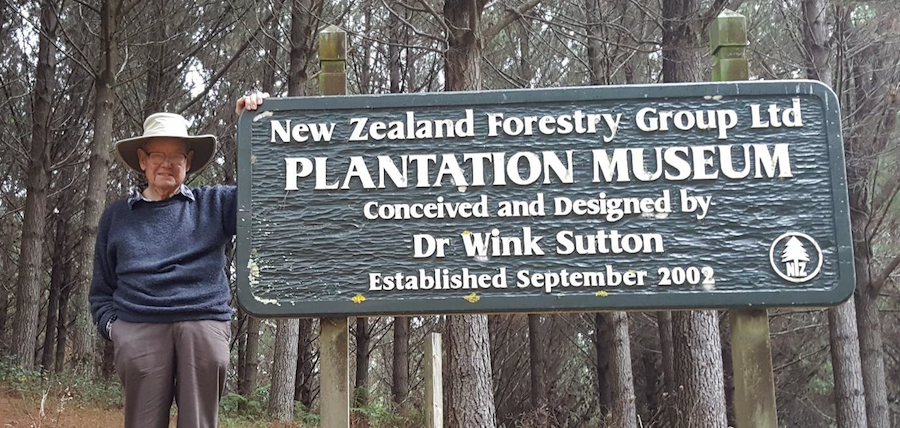 In the early 1990s I attended a talk that changed how I look at the economy. The central theme of the address was the question − who earns the first dollar? Capital gains may create wealth for the individual but do nothing for a national economy.
Seven figure bonuses may be paid to successful manipulators of the global financial systems. As the bonuses are real, it gives the impression that massive wealth has been magically created. But has it?
We have the impression, especially from their earnings, that doctors, accountants, lawyers, and especially market bankers, actually create wealth. They may be well paid but only rarely do they actually create wealth. It is surprising that there appears very little evaluation of who or what actually creates wealth in an economy.
In the present global economic downturn there is much discussion of the future New Zealand economy. There is promotion of us becoming a service or tourist economy but that overlooks the fact that these industries do not create wealth. We would become more dependent on others creating wealth in the first place. Do we have any comparative advantages relative to other economies? A common feature of service economies is that they are generally dependent on relatively low wages. Do we really want that? Is such an economy sustainable in the long term?
Who, or what initially creates wealth? They are mostly industries –
Extractive, especially mining
Growing such as agriculture, forestry and horticulture
Manufacturing, creating goods.
Our future may be more sustainable and profitable if we based our economy on what are our comparative advantages −

A relatively low population
Abundant sunshine and a high average rainfall
Young and generally fertile soils.
We are very good at growing produce such as food and wood but appear to be not so good at marketing, and especially profitable processing. Rather than promoting
a service and tourist economy we may have a more sustainable and a more profitable future if we concentrate on better marketing and profitable processing of our primary production.
---
---
Disclaimer: Personal views expressed in this blog are those of the writers and do not necessarily represent those of the NZ Farm Forestry Association.