Advertisement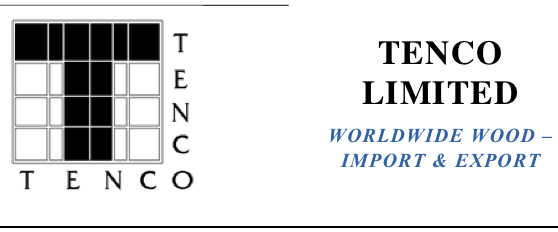 About Tenco
Tenco is one of New Zealand's largest exporters of forest products. We have built to this position since 1991 when the company was set up to export lumber to growing Asian export markets. Experience and reputation count; from small beginnings Tenco has become the largest independent exporter of New Zealand lumber and New Zealand's 4th largest log exporter. Tenco has a regular shipping program of their own log vessels and in combination with these and other ships currently calls at 7 New Zealand ports (5 North Island and 2 South Island).
Tenco buys standing forests. Tenco currently has a number of forests which they purchased at harvestable age to log over a number of years for export and domestic markets. Tenco also regularly buys smaller tracts of forest to harvest immediately or immature forests to hold until harvest time. Tenco is interested in broadening the base of owners from whom it purchases forests and stands of trees. A deal with Tenco is a certain transaction. The owner and Tenco will agree on a value of the tree crop and then Tenco will pay this amount to the owner either in a lump sum amount or on rate per volume unit out-turn from the forest depending on the nature of the tree crop.
Tenco knows there are a lot of farmers who have trees that are close or ready to harvest and will be asking themselves how they should proceed with the sale of their trees. For some farmers the kind of certain transaction with money in the bank could well be appealing. Tenco is actively interested in buying harvestable forests or trees from areas including all the North Island (except the Gisborne and East Coast districts) and Nelson & Marlborough in the South Island .
If you own a forest in this area (16 years and older) and are ready to enter into this kind of agreement Tenco is interested to develop something with you.
Please contact: Josh.Bannan@tenco.co.nz
Work: +64 7 357 5356 Mobile: +64 21 921 595
www.tenco.co.nz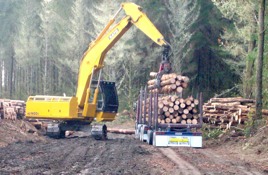 No environmentally acceptable alternative to wood
From New Zealand Tree grower May 2009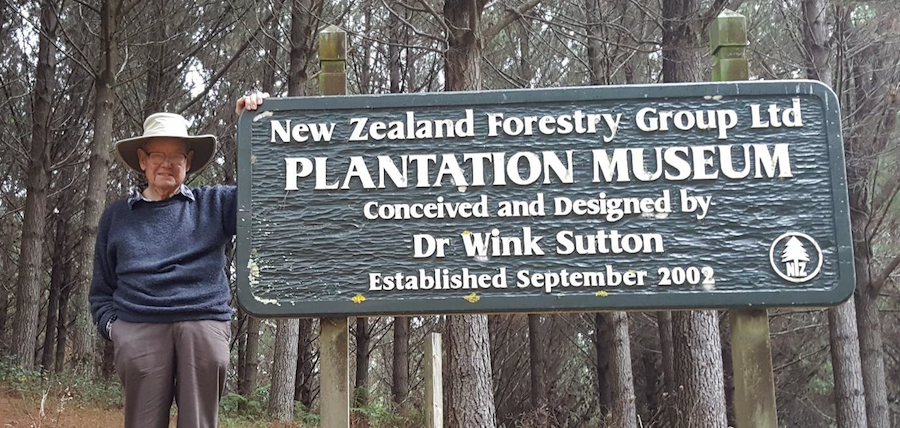 Dovetail, the USA based non-profit environmental wood advocacy organisation, has suggested wood may be getting a raw deal. If wood must come from environmentally certified sources should not the same requirement be required for all wood substitutes – materials such as metals, concrete and plastic. I do not know why the global forest growing and wood using industries have not taken this line of reasoning. Unlike all its substitutes, wood is the world's most environmentally acceptable raw material and, if it comes from responsibly managed forests, wood is endlessly renewable.
I recall a discussion I had with one of New Zealand's environmental leaders. It was in the mid 1990s and I was employed by Fletcher Challenge on secondment to the Canadian Federal Forest Service. After our discussion had gone about 10 minutes the environmental leader made the comment that she did not like what Fletcher Challenge was doing, especially in British Columbia. She anticipated I would attempt to justify British Columbian forest practices which I was prepared to do, but instead I used the opportunity.
One of my responsibilities in Fletcher Challenge was to investigate environmentally acceptable non-wood alternatives as possible industries that the company might invest in. I asked what environmentally acceptable wood substitute she would recommend.
At first, she said that I must know what the alternative wood substitutes were. I knew them but I wanted the recommendations. After some time she finally said 'hemp'. I replied that I could not believe an environmental leader could be so irresponsible. Hemp requires monoculture planting and also requires farmland – almost all of which is the result of permanently trashed indigenous forest. Hemp is only a fibre substitute and what we need is a solid wood substitute. What would be her substitute recommendation? After some delay she finally said 'concrete'.
Wood is the world's most environmentally acceptable raw material. If environmentalists are against managing indigenous forests for a wood supply as well as the establishment of plantations, where do they recommend the world gets its wood from?
---
---
Disclaimer: Personal views expressed in this blog are those of the writers and do not necessarily represent those of the NZ Farm Forestry Association.