Advertisement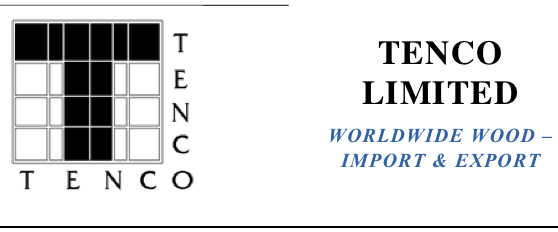 About Tenco
Tenco is one of New Zealand's largest exporters of forest products. We have built to this position since 1991 when the company was set up to export lumber to growing Asian export markets. Experience and reputation count; from small beginnings Tenco has become the largest independent exporter of New Zealand lumber and New Zealand's 4th largest log exporter. Tenco has a regular shipping program of their own log vessels and in combination with these and other ships currently calls at 7 New Zealand ports (5 North Island and 2 South Island).
Tenco buys standing forests. Tenco currently has a number of forests which they purchased at harvestable age to log over a number of years for export and domestic markets. Tenco also regularly buys smaller tracts of forest to harvest immediately or immature forests to hold until harvest time. Tenco is interested in broadening the base of owners from whom it purchases forests and stands of trees. A deal with Tenco is a certain transaction. The owner and Tenco will agree on a value of the tree crop and then Tenco will pay this amount to the owner either in a lump sum amount or on rate per volume unit out-turn from the forest depending on the nature of the tree crop.
Tenco knows there are a lot of farmers who have trees that are close or ready to harvest and will be asking themselves how they should proceed with the sale of their trees. For some farmers the kind of certain transaction with money in the bank could well be appealing. Tenco is actively interested in buying harvestable forests or trees from areas including all the North Island (except the Gisborne and East Coast districts) and Nelson & Marlborough in the South Island .
If you own a forest in this area (16 years and older) and are ready to enter into this kind of agreement Tenco is interested to develop something with you.
Please contact: Josh.Bannan@tenco.co.nz
Work: +64 7 357 5356 Mobile: +64 21 921 595
www.tenco.co.nz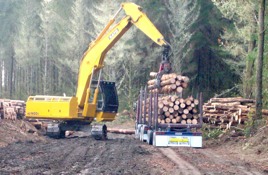 My thoughts on wood residues
From New Zealand Tree grower May 2014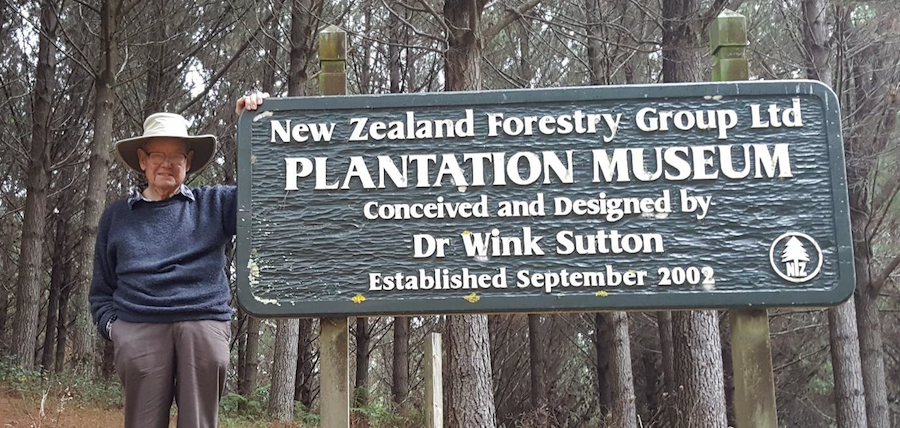 My forestry interests are mainly focused on the growing and management of plantations. Although important, especially in determining stumpage, I have less interest in wood use. As my approach is primarily that of a plantation owner I fail to get excited about a new use for wood residues. Residues can come from forest operations or wood use.
I am aware that another use of wood residues may increase the marketability of plantations but I am also conscious that users of wood residues usually expect to be supplied at no or minimal cost. A new use for wood residues is most unlikely to increase returns for the plantation owner.
I am reminded of a favourite saying of the late Leith Knowles which is that, although blood and bone is a good use of sheep and cattle residues left over from conversion of the animal carcass to better cuts of meat, no farmer would ever consider raising farm animals solely for making blood and bone. Why then should plantation owners be expected to get excited about a new use for wood residues?
Maybe I am wrong, but my thinking is that there is unlikely ever to be a shortage of markets for wood residues. Pulp, bio-energy, fuel wood, reconstituted board products such as particleboard and MDF are some of the current major uses. I am not personally aware now of any New Zealand plantation owners managing their crops specifically for the production of wood residues.
I am concerned that in the future, plantation owners may be tempted to manage their stands specifically for a wood residue market, for example as wood energy or pulpwood. If plantation owners are so tempted then before they even begin establishment they should have a watertight 'take or pay' contract that the wood buyers will actually pay for the wood come harvest. We appear to have a classical Catch 22 situation − no large scale user is prepared to sign such a contract because of market uncertainties but then no market can exist unless wood is grown specifically for them. Only very large companies should take such a financial risk. Perhaps New Zealand is too small for such developments.
---
---
Disclaimer: Personal views expressed in this blog are those of the writers and do not necessarily represent those of the NZ Farm Forestry Association.