Advertisement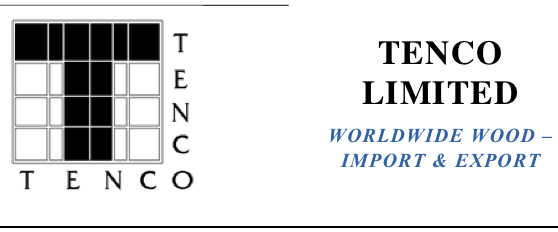 About Tenco
Tenco is one of New Zealand's largest exporters of forest products. We have built to this position since 1991 when the company was set up to export lumber to growing Asian export markets. Experience and reputation count; from small beginnings Tenco has become the largest independent exporter of New Zealand lumber and New Zealand's 4th largest log exporter. Tenco has a regular shipping program of their own log vessels and in combination with these and other ships currently calls at 7 New Zealand ports (5 North Island and 2 South Island).
Tenco buys standing forests. Tenco currently has a number of forests which they purchased at harvestable age to log over a number of years for export and domestic markets. Tenco also regularly buys smaller tracts of forest to harvest immediately or immature forests to hold until harvest time. Tenco is interested in broadening the base of owners from whom it purchases forests and stands of trees. A deal with Tenco is a certain transaction. The owner and Tenco will agree on a value of the tree crop and then Tenco will pay this amount to the owner either in a lump sum amount or on rate per volume unit out-turn from the forest depending on the nature of the tree crop.
Tenco knows there are a lot of farmers who have trees that are close or ready to harvest and will be asking themselves how they should proceed with the sale of their trees. For some farmers the kind of certain transaction with money in the bank could well be appealing. Tenco is actively interested in buying harvestable forests or trees from areas including all the North Island (except the Gisborne and East Coast districts) and Nelson & Marlborough in the South Island .
If you own a forest in this area (16 years and older) and are ready to enter into this kind of agreement Tenco is interested to develop something with you.
Please contact: Josh.Bannan@tenco.co.nz
Work: +64 7 357 5356 Mobile: +64 21 921 595
www.tenco.co.nz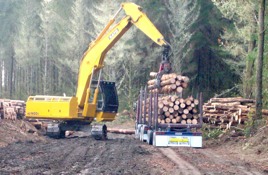 Much can happen between planting and harvesting
From New Zealand Tree grower February 2014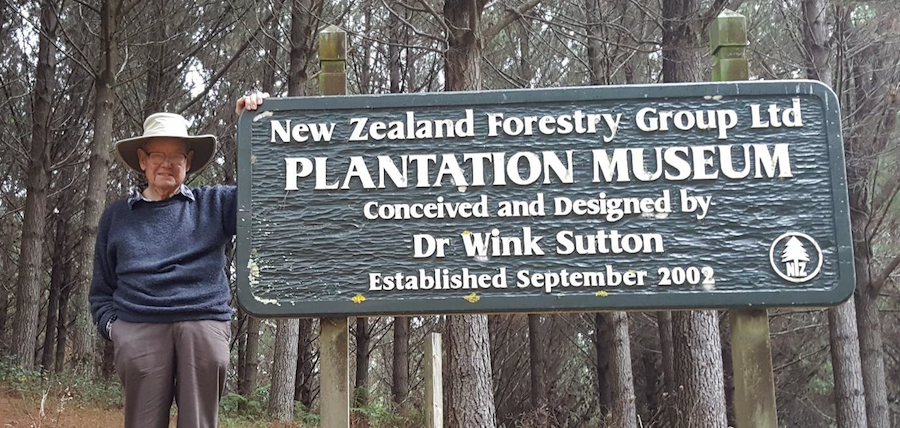 There can be 30 years or more between the decision to establish a plantation and its final harvest. Rarely understood or appreciated are the risks faced by the plantation owner. The plantation may be accidently burned down or suffer wind damage. An insect or pathogen can be introduced which might decrease growth and result in tree malformation or even tree death.
Especially as we now export most of our wood harvest, exchange rates are very important. We are at the mercy of much larger economies and much bigger governments – exchange rates can and do fluctuate. As a small nation we have almost no control over them.
Markets, such as the increasingly dominant export market, may change. Since 1995 Japan has gone from being our largest overseas log buyer to our third most important. China is now our most important market for logs. Our wood exports are increasingly dominated by logs rather than processed wood. The result is that although the plantation harvest has nearly doubled since the mid-1990s, the country's export earnings after adjusting for inflation have grown at much slower rates than the harvest.
The premiums for quality can also change. None more so than the premiums for pruned radiata logs. In the 1990s there were confident predictions by myself and others that pruned logs would now be worth more than $200 a cubic metre which would be $300 or more adjusted for inflation. Pruned logs now realise less than $150 a cubic metre. As pruning costs money and also reduces tree growth, the price premium for pruned logs hardly justifies pruning with the result that fewer stands are being pruned.
There are also small premiums for unpruned log exports. Export pulp logs in the late 1990s earned about a third per cubic metre as much as unpruned larger logs – currently there is only a very small price premium. I doubt very much if there are any current premiums in overseas markets for older,denser and stiffer wood logs. Will the present price structure continue? Who knows?
Over the life of a rotation there may be 10 or more elections and there will be several changes of government. Financial incentives or disincentives along with taxation policy can and do change. There may also be unforeseen and unpredictable changes in regulations, such as the Emissions Trading Scheme and the Resource Management Act, and trade requirements. An example of the latter would be that all wood must come from certified forests and logs and timber must be free of harmful pathogens.
These are some of the risks faced by plantation owners over a rotation. More importantly they are risks that the plantation owner has almost no control over.
---
---
Disclaimer: Personal views expressed in this blog are those of the writers and do not necessarily represent those of the NZ Farm Forestry Association.