Corruption in forestry has serious long-term consequences
From New Zealand Tree grower May 2017
---
Advertisement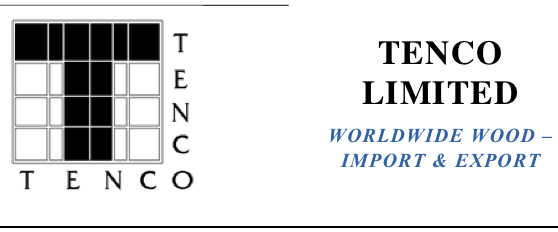 About Tenco
Tenco is one of New Zealand's largest exporters of forest products. We have built to this position since 1991 when the company was set up to export lumber to growing Asian export markets. Experience and reputation count; from small beginnings Tenco has become the largest independent exporter of New Zealand lumber and New Zealand's 4th largest log exporter. Tenco has a regular shipping program of their own log vessels and in combination with these and other ships currently calls at 7 New Zealand ports (5 North Island and 2 South Island).
Tenco buys standing forests. Tenco currently has a number of forests which they purchased at harvestable age to log over a number of years for export and domestic markets. Tenco also regularly buys smaller tracts of forest to harvest immediately or immature forests to hold until harvest time. Tenco is interested in broadening the base of owners from whom it purchases forests and stands of trees. A deal with Tenco is a certain transaction. The owner and Tenco will agree on a value of the tree crop and then Tenco will pay this amount to the owner either in a lump sum amount or on rate per volume unit out-turn from the forest depending on the nature of the tree crop.
Tenco knows there are a lot of farmers who have trees that are close or ready to harvest and will be asking themselves how they should proceed with the sale of their trees. For some farmers the kind of certain transaction with money in the bank could well be appealing. Tenco is actively interested in buying harvestable forests or trees from areas including all the North Island (except the Gisborne and East Coast districts) and Nelson & Marlborough in the South Island .
If you own a forest in this area (16 years and older) and are ready to enter into this kind of agreement Tenco is interested to develop something with you.
Please contact: Josh.Bannan@tenco.co.nz
Work: +64 7 357 5356 Mobile: +64 21 921 595
www.tenco.co.nz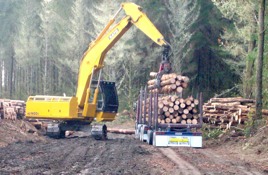 Interpol has estimated that the annual global cost of corruption in the forestry sector is of the order of US$29 billion. This supply of wood has had the effect of suppressing global timber prices by seven to 16 per cent. 'Bribery is reported as the most common form of corruption in the forestry sector. Other forms of corruption, in order from most to least common after bribery, are the following – fraud, abuse of office, extortion, cronyism and nepotism.'
This corruption has consequences far beyond stealing revenue that should have gone to governments or private forest owners. Most concerning is that it reduces the financial return to legitimate forest owners. As a result, there will be less money available for forest management.
Because, over a rotation, forestry labour expenditure accounts for the bulk of forest management costs, I used to consider forestry as being a labour intensive industry. However, a Canadian forest economist challenged this reasoning. Although forest management costs are generally labour-related, there is very often no financial return until the forest is finally harvested and the wood is sold. Forestry should therefore be treated as a capital-intensive industry. Forestry is probably the most capital intensive of all the world's major industries.
Providing that the logged forest is not converted to another land use such as palm oil plantations, all indigenous forests eventually regenerate. However, intensive forest management can hasten when the forest can be harvested again.
Compared with plantations of fast growing introduced tree species, such as radiata or some species of eucalypt, managed indigenous forests are generally slower growing and therefore require longer rotations. A managed indigenous forest is generally more capital intensive than plantations. Unless there is money available for intensive forest management there will be little or no management. A minimally managed or an unmanaged indigenous forest requires longer rotations with lower harvest volumes and lower financial returns.
The consequence of forest corruption is not just that there will be less money for future forest management but that there will be less future income as well as lower volumes of wood available for harvest. If, because of current corruption future wood harvests are to be reduced, is not forest corruption in effect stealing from future generations?
---
(top)