Consequences of the current fall in energy prices
From New Zealand Tree grower May 2015
---
Advertisement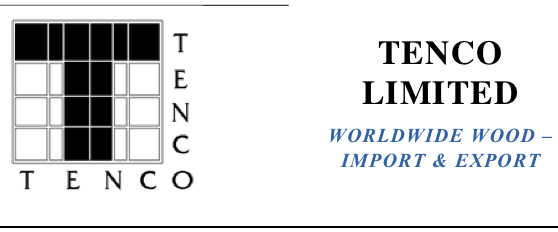 About Tenco
Tenco is one of New Zealand's largest exporters of forest products. We have built to this position since 1991 when the company was set up to export lumber to growing Asian export markets. Experience and reputation count; from small beginnings Tenco has become the largest independent exporter of New Zealand lumber and New Zealand's 4th largest log exporter. Tenco has a regular shipping program of their own log vessels and in combination with these and other ships currently calls at 7 New Zealand ports (5 North Island and 2 South Island).
Tenco buys standing forests. Tenco currently has a number of forests which they purchased at harvestable age to log over a number of years for export and domestic markets. Tenco also regularly buys smaller tracts of forest to harvest immediately or immature forests to hold until harvest time. Tenco is interested in broadening the base of owners from whom it purchases forests and stands of trees. A deal with Tenco is a certain transaction. The owner and Tenco will agree on a value of the tree crop and then Tenco will pay this amount to the owner either in a lump sum amount or on rate per volume unit out-turn from the forest depending on the nature of the tree crop.
Tenco knows there are a lot of farmers who have trees that are close or ready to harvest and will be asking themselves how they should proceed with the sale of their trees. For some farmers the kind of certain transaction with money in the bank could well be appealing. Tenco is actively interested in buying harvestable forests or trees from areas including all the North Island (except the Gisborne and East Coast districts) and Nelson & Marlborough in the South Island .
If you own a forest in this area (16 years and older) and are ready to enter into this kind of agreement Tenco is interested to develop something with you.
Please contact: Josh.Bannan@tenco.co.nz
Work: +64 7 357 5356 Mobile: +64 21 921 595
www.tenco.co.nz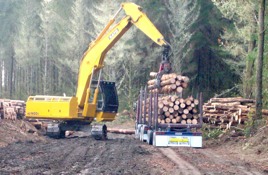 On 17 December 2014 the New Zealand ethical investment company Prometheus collapsed and was put into receivership. The company invested in renewable energy areas such as bioenergy, solar and wind energy. The major reason behind the company collapse was the universal decrease in the global price of fossil fuels in the form of oil, gas and coal. Investors in Prometheus will get most, possibly all, of their invested capital back as the company responsibly went into receivership before taking on debt.
In the late 20th century there were many predictions that the world would soon experience an energy supply crisis. That has not happened. The world is currently awash with fossil fuel energy, especially oil and gas. There are still abundant global reserves of the fossil fuel coal. However, coal has fallen from favour because it is often a cause of greater pollution. The increased supply of oil and gas is undoubtedly the result of fracking.
Low energy prices might also be being encouraged by the large, and low cost, fossil fuel suppliers. These producers may have reduced income but lower oil and gas prices will limit, or at least slow, the development of competitive renewable energy sources.
Renewable energy companies world-wide will be under increasing financial pressure and some companies will undoubtedly collapse. There will be pressures for increased subsidies. The exchange rates of some fossil fuel producing countries, such as Australia and Canada, have fallen. The fall in energy prices, combined with the increases in supply, reduces the incentive for further fossil fuel prospecting.
Reducing the pressure to move to renewable energy sources will have serious long-term consequences. If human civilisation is to survive, and hopefully improve average living standards, the world must increasingly move from fossil fuels to renewable energy sources. We constantly hear much about the need to reduce the release of fossil fuel carbon, either as carbon dioxide or methane, as this could increase the rate of climate change. We almost never hear the moral argument supporting such a move − what right does the present global population have to access most of the readily available fossil fuels and other resources? What resource access and at what cost will be available for future generations?
While the energy price decline may be great for current energy consumers the price decline will have serious short and long-term consequences. Who is able to address these problems and what actions should we take?
---
(top)