Advertisement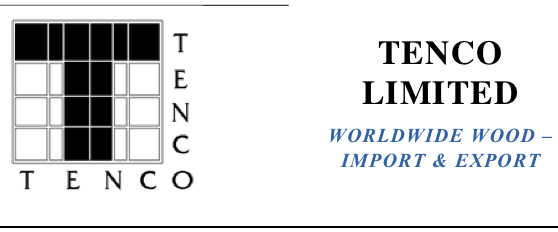 About Tenco
Tenco is one of New Zealand's largest exporters of forest products. We have built to this position since 1991 when the company was set up to export lumber to growing Asian export markets. Experience and reputation count; from small beginnings Tenco has become the largest independent exporter of New Zealand lumber and New Zealand's 4th largest log exporter. Tenco has a regular shipping program of their own log vessels and in combination with these and other ships currently calls at 7 New Zealand ports (5 North Island and 2 South Island).
Tenco buys standing forests. Tenco currently has a number of forests which they purchased at harvestable age to log over a number of years for export and domestic markets. Tenco also regularly buys smaller tracts of forest to harvest immediately or immature forests to hold until harvest time. Tenco is interested in broadening the base of owners from whom it purchases forests and stands of trees. A deal with Tenco is a certain transaction. The owner and Tenco will agree on a value of the tree crop and then Tenco will pay this amount to the owner either in a lump sum amount or on rate per volume unit out-turn from the forest depending on the nature of the tree crop.
Tenco knows there are a lot of farmers who have trees that are close or ready to harvest and will be asking themselves how they should proceed with the sale of their trees. For some farmers the kind of certain transaction with money in the bank could well be appealing. Tenco is actively interested in buying harvestable forests or trees from areas including all the North Island (except the Gisborne and East Coast districts) and Nelson & Marlborough in the South Island .
If you own a forest in this area (16 years and older) and are ready to enter into this kind of agreement Tenco is interested to develop something with you.
Please contact: Josh.Bannan@tenco.co.nz
Work: +64 7 357 5356 Mobile: +64 21 921 595
www.tenco.co.nz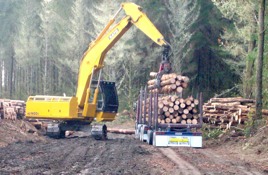 Collective marketing of Tasmanian blackwood?
From New Zealand Tree grower August 2013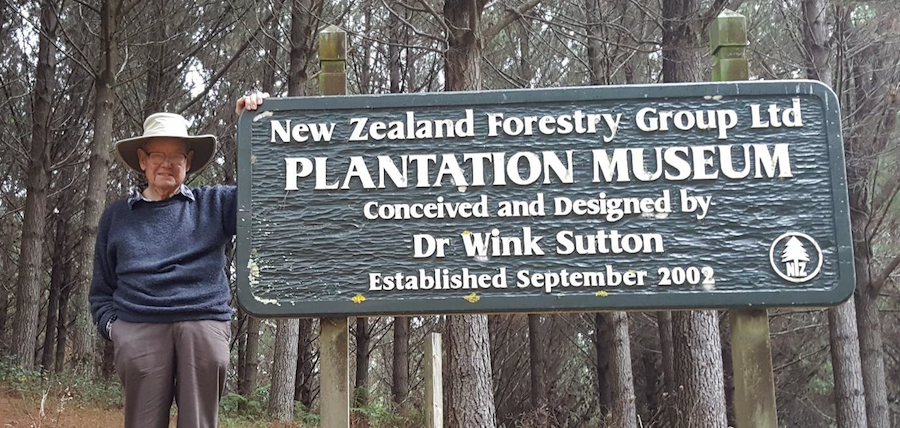 This year's Farm Forestry AGM was held in the Lower North region. On one of the field day's we visited Audrey Hay's farm. While admiring a maturing stand of Tasmanian blackwood, Acacia melanoxylon, Alan Laurie raised the subject of collective marketing.
The largest resource of blackwood is in south Westland where more than a thousand hectares were established by the Forest Service. Blackwood was planted as a special purpose timber to be a replacement for rimu when supplies became limited. Other than the south Westland resource, farm forests appear to almost have a monopoly on the supply of blackwood. Alan proposed there was a strong case for collective marketing. New Zealand imports a small amount of Tasmanian blackwood and is prepared to pay very high prices for the privilege. Alan Laurie has seen a report suggesting that the best clear grades sawn and dried currently may sell for '$5,000 a cubic metre'. There is probably or soon will be enough blackwood in farm forestry woodlots to supply the country with most, and probably all, of its future annual needs.
The problem is how to achieve supply co-ordination. The present system of random selling could be depriving farm forest owners of high prices. But with supply co-ordination there may not be the freedom to sell exactly when the forest owner wishes. If there was a central register of suppliers, sales could be planned to ensure maximum prices were achieved. Buyers would tender, but in return would be guaranteed supply. The grower, as well as the nation, should benefit.
A guarantee of supply for five or 10 years should attract competitive bids from sawmillers and marketers. Forest owners may not be able to market their trees exactly at the time they wish but the prices obtained could be greater than currently expected.
Blackwood appears to be an ideal tree species with which to begin collective marketing. The timber has the obvious market advantage of being in limited supply but appears to be in constant demand. Demand may increase slightly if a constant supply is guaranteed and imports of blackwood timber are very expensive. The New Zealand Farm Forestry Association could explore how collective marketing of blackwood could be achieved.
---
---
Disclaimer: Personal views expressed in this blog are those of the writers and do not necessarily represent those of the NZ Farm Forestry Association.