Advertisement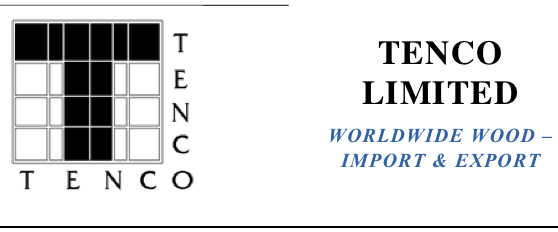 About Tenco
Tenco is one of New Zealand's largest exporters of forest products. We have built to this position since 1991 when the company was set up to export lumber to growing Asian export markets. Experience and reputation count; from small beginnings Tenco has become the largest independent exporter of New Zealand lumber and New Zealand's 4th largest log exporter. Tenco has a regular shipping program of their own log vessels and in combination with these and other ships currently calls at 7 New Zealand ports (5 North Island and 2 South Island).
Tenco buys standing forests. Tenco currently has a number of forests which they purchased at harvestable age to log over a number of years for export and domestic markets. Tenco also regularly buys smaller tracts of forest to harvest immediately or immature forests to hold until harvest time. Tenco is interested in broadening the base of owners from whom it purchases forests and stands of trees. A deal with Tenco is a certain transaction. The owner and Tenco will agree on a value of the tree crop and then Tenco will pay this amount to the owner either in a lump sum amount or on rate per volume unit out-turn from the forest depending on the nature of the tree crop.
Tenco knows there are a lot of farmers who have trees that are close or ready to harvest and will be asking themselves how they should proceed with the sale of their trees. For some farmers the kind of certain transaction with money in the bank could well be appealing. Tenco is actively interested in buying harvestable forests or trees from areas including all the North Island (except the Gisborne and East Coast districts) and Nelson & Marlborough in the South Island .
If you own a forest in this area (16 years and older) and are ready to enter into this kind of agreement Tenco is interested to develop something with you.
Please contact: Josh.Bannan@tenco.co.nz
Work: +64 7 357 5356 Mobile: +64 21 921 595
www.tenco.co.nz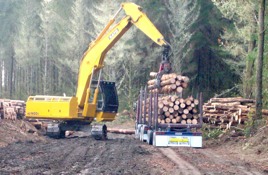 Thoughts on silviculture
Thursday, June 12, 2014, John Purey-Cust Ponders
My last effort was on the vexed question of whether or not to prune and thin radiata pine. There I think I concluded helpfully that in the end its over to you – if farmers can't accurately forecast the price of milk from year to year, what hope for farm foresters dealing in decades?
Nick Ledgard summed it up for the small grower very well at the recent Trees on Farms day at Winton when he commented that if his stand was pruned and looking good it would sell better than one which wasn't. As for economics, well, the small grower had probably done most of the work himself so the cost is long forgotten.
On to other species and leaving aesthetics aside, the argument becomes clearer cut. In some cases they are firewood if you don't prune and probably you should thin too. Cypresses must be pruned – dead knots in the end product are anathema - and they must be thinned in order to concentrate growth on the pruned stems. How high to prune and what stocking to thin to is the ide- al rural philosophers argument – how many angels on the point of a pin? - mostly indulged in by those who have no intention of reaching a conclusion.
The cypresses are not a high volume group. They are high value and have an established market, so as early as you can select the best formed dominant trees, prune little and often(as high as you dare), thin to keep the best of those selected trees free from competition. Your view will change with time, accidents happen along the way. This is the ACT party in action. Only the elect must reach the end of the race. All lesser beings lose out.
Other matters – canker. Susceptibility to canker is another of those philosophers questions – a hundred different hindsight arguments and no very helpful conclusions. Much effort has gone into selection to find less sensitive strains (mostly macrocarpa) and species. A genetic problem, or site, or climate (the bugs move south) – or what ?
My own view, based on limited experience, is that, if we want good timber, we over judge the group's hardiness – the cypresses here aren't pioneers to push site boundaries and if they are pushed, stressed by site conditions, competition (not enough thinning), over enthusiastic pruning etc, so they become more open to disease. I have heard it remarked (and I have found it to be so) that the incidence of canker fades with the teenage years.
One of the cures for canker in macrocarpa has been the pushing of other cypresses and their hybrids claimed to be less susceptible. That may be so but so far I have seen no evidence down here that this compensates for other deficiencies in vigour or tolerance of rough conditions. There are some with comely form but very slow growth, others which may have a place as hedges. Lusitanica, once seen as too sensitive to frost down here but resistant to canker further north seems to have a horror of exposure to strong winds of any sort.
So we come back to Macrocarpa. I'd stick with that. Get the up to date info from the Farm Forestry cypress special interest group. It has an excellent newsletter, the pick of the bunch, and Dean Satchell is the editor. The latest one is just out.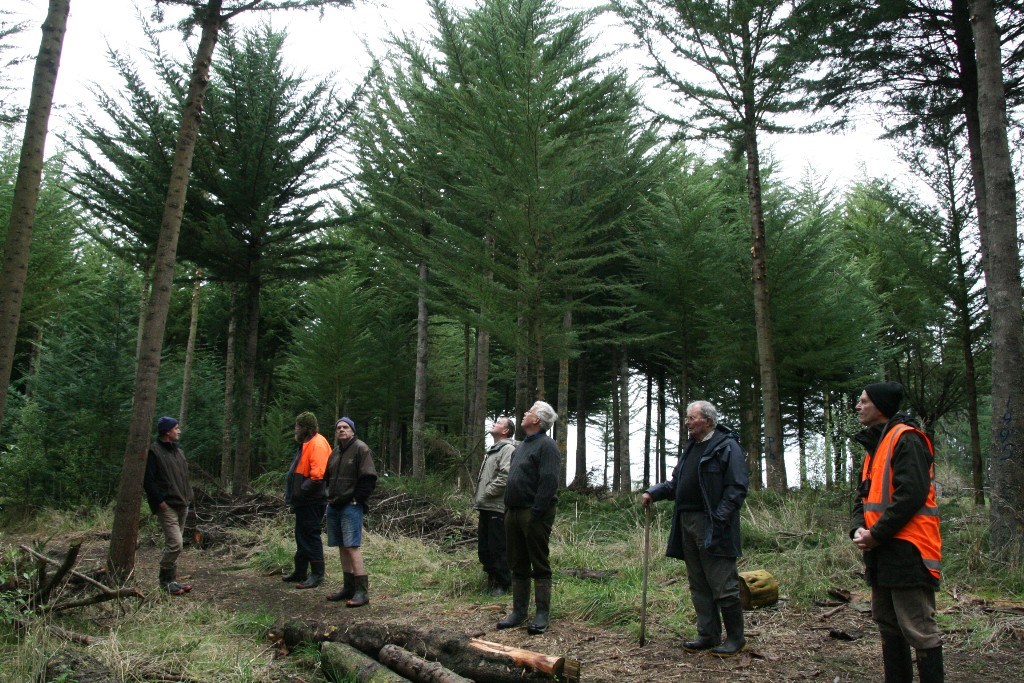 ---
Disclaimer: Personal views expressed in this blog are those of the writers and do not necessarily represent those of the NZ Farm Forestry Association.