Advertisement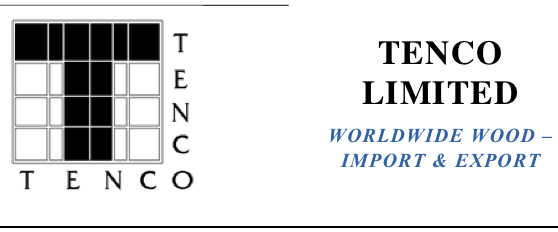 About Tenco
Tenco is one of New Zealand's largest exporters of forest products. We have built to this position since 1991 when the company was set up to export lumber to growing Asian export markets. Experience and reputation count; from small beginnings Tenco has become the largest independent exporter of New Zealand lumber and New Zealand's 4th largest log exporter. Tenco has a regular shipping program of their own log vessels and in combination with these and other ships currently calls at 7 New Zealand ports (5 North Island and 2 South Island).
Tenco buys standing forests. Tenco currently has a number of forests which they purchased at harvestable age to log over a number of years for export and domestic markets. Tenco also regularly buys smaller tracts of forest to harvest immediately or immature forests to hold until harvest time. Tenco is interested in broadening the base of owners from whom it purchases forests and stands of trees. A deal with Tenco is a certain transaction. The owner and Tenco will agree on a value of the tree crop and then Tenco will pay this amount to the owner either in a lump sum amount or on rate per volume unit out-turn from the forest depending on the nature of the tree crop.
Tenco knows there are a lot of farmers who have trees that are close or ready to harvest and will be asking themselves how they should proceed with the sale of their trees. For some farmers the kind of certain transaction with money in the bank could well be appealing. Tenco is actively interested in buying harvestable forests or trees from areas including all the North Island (except the Gisborne and East Coast districts) and Nelson & Marlborough in the South Island .
If you own a forest in this area (16 years and older) and are ready to enter into this kind of agreement Tenco is interested to develop something with you.
Please contact: Josh.Bannan@tenco.co.nz
Work: +64 7 357 5356 Mobile: +64 21 921 595
www.tenco.co.nz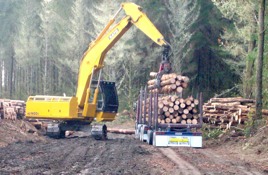 Bare Hill's Hauler logging
Wednesday, August 13, 2014, John Purey-Cust Ponders
A little while ago I went on a field trip to look at a logging operation at Bare Hill, a high and miserable pine plantation on the top of the Hokonuis. Bare Hill itself peaks at 750m altitude, a fog-bound waterlogged landscape whose upper slopes are a mixture of dense broom and sporadic radiata and muricata pine, falling down to the north into the upper Otamita catch-ment.
The lower planting level on the north face is about 500m, so the whole stand is, to me, above the upper altitude for sensible radiata planting in Southland, and Bare Hill shows it. But that is another story.
I hadn't seen a hauler logging operation for some time as with the advent of log skidders and then various kinds of digger they largely went out of fashion in these parts, as had horses before them.
Early haulers, huge unwieldy machines on a sledge and capable of handling large heavy native logs, liked to be perched on a ridge top with a downhill view in as many di-rections as possible. The endless dragging of large tree-length logs broke up the slash and made an ideal seed bed for regenera-tion, a mixed blessing and a tree breeder's curse..
Skidders, higher production ground hauling machines with a high mud and mess-making capacity are slowly evolving towards cleaner and more nimble diggers.
The Bare Hill hauler had evolved too, to a small compact and maneuverable machine pulling tree lengths, in this case small, short and mostly malformed, off the cutover. Log making was done on the hauler landing. There was some discussion on the state of the cutover, which, from a distance, looked as if replanting (with Douglas fir) should be possible without much further attention.
Hauler logging is more expensive than ground hauling, conventionally by a third if I remember right, and that argument was raised here, that cost ruled over site disturbance and that ground hauling machinery (which would have been predominantly skidders) should have been used.
The argument didn't get very far because the two sites in question were in no way comparable, but another issue raises its head – regulation. The Regional Council is proposing new standards for high country development, which seem to have been well received. That can't be for farming alone and it isn't very bright to think that logging will be ignored.
Expect more small haulers and deduct any extra cost from the stumpage, as it should be anyway.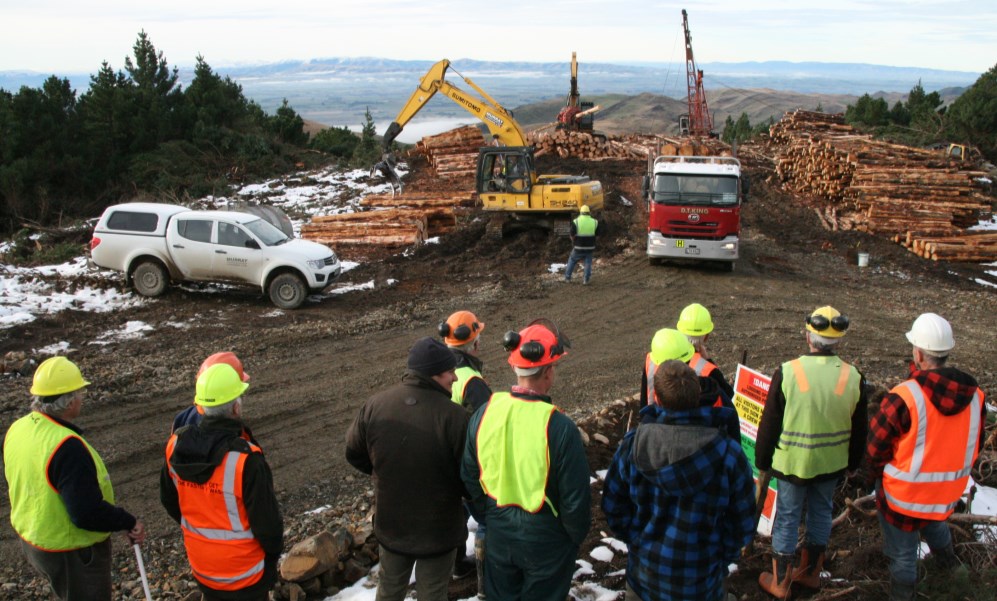 ---
Disclaimer: Personal views expressed in this blog are those of the writers and do not necessarily represent those of the NZ Farm Forestry Association.