Advertisement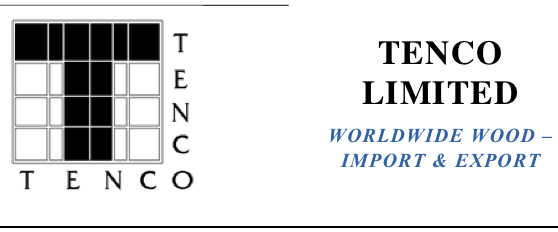 About Tenco
Tenco is one of New Zealand's largest exporters of forest products. We have built to this position since 1991 when the company was set up to export lumber to growing Asian export markets. Experience and reputation count; from small beginnings Tenco has become the largest independent exporter of New Zealand lumber and New Zealand's 4th largest log exporter. Tenco has a regular shipping program of their own log vessels and in combination with these and other ships currently calls at 7 New Zealand ports (5 North Island and 2 South Island).
Tenco buys standing forests. Tenco currently has a number of forests which they purchased at harvestable age to log over a number of years for export and domestic markets. Tenco also regularly buys smaller tracts of forest to harvest immediately or immature forests to hold until harvest time. Tenco is interested in broadening the base of owners from whom it purchases forests and stands of trees. A deal with Tenco is a certain transaction. The owner and Tenco will agree on a value of the tree crop and then Tenco will pay this amount to the owner either in a lump sum amount or on rate per volume unit out-turn from the forest depending on the nature of the tree crop.
Tenco knows there are a lot of farmers who have trees that are close or ready to harvest and will be asking themselves how they should proceed with the sale of their trees. For some farmers the kind of certain transaction with money in the bank could well be appealing. Tenco is actively interested in buying harvestable forests or trees from areas including all the North Island (except the Gisborne and East Coast districts) and Nelson & Marlborough in the South Island .
If you own a forest in this area (16 years and older) and are ready to enter into this kind of agreement Tenco is interested to develop something with you.
Please contact: Josh.Bannan@tenco.co.nz
Work: +64 7 357 5356 Mobile: +64 21 921 595
www.tenco.co.nz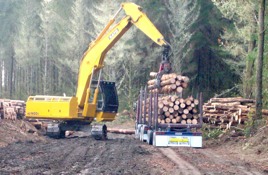 Lets play Simon Says
Sunday, March 28, 2021, Howard Moore's blog
I was shaken at the Conference by Simon Upton, who suggested that both the He Waka Eke Noa team and the CCC were thinking about having a levy on agricultural emissions that could be offset with planting trees on farms. A levy? That suggests an agricultural carbon tax independent of the ETS, allowing totally different rigour in terms of measurement, compliance, penalties and rewards. He further suggested that carbon forestry was bad, and in order to rein it in the Government might consider controlling the number of NZUs a grower could claim for each tonne of carbon stored. He offered four possible mechanisms for doing this, including (for example) one NZU per two tonnes sequestered. Good grief.
What Simon was suggesting was, in effect, different emissions treatments for different sectors. Exploring that thought, I suggest there is nothing in the ETS that we (small forest owners) can rely on: it might be fluid and subject to policies that will be adjusted as other sectors do or don't perform to expectations. If Simon is right and the Government adopts fluid policy adjustment, there is no promise of a level playing field, equity across sectors or regulatory fairness.
What he said threw the ideas I had drafted in the CCC submission totally into disarray, as I had assumed (against gnawing doubts) that equity and fairness would be fundamental. If they're not, anything goes. The loudest or most serious voice will get the most attention and the rest will have to suck it up, as in the Covid-19 lockdown when public health officials shut down the tourism industry. We all agreed what they did was right, but there was no equity or fairness involved.
There seem to be three possibilities. The first is, we can sit back and hope that what Simon says is nonsense.
The second is, if we don't want to 'suck it up' as a result of someone else's priorities, we might put aside equity and fairness and become the loudest voice in climate change response. I don't know how to achieve that, but I think that to get any traction at all we'd need to unify; make sure the FOA shared this understanding and vision and were prepared to lead; gather up any other sectors who supported us; and then find those arguments that most appealed to (or least offended) Beef+Lamb and Federated Farmers, to start to make change without raising an even louder voice against us.
The third possibility is that I'm just paranoid.
---
Disclaimer: Personal views expressed in this blog are those of the writers and do not necessarily represent those of the NZ Farm Forestry Association.