Advertisement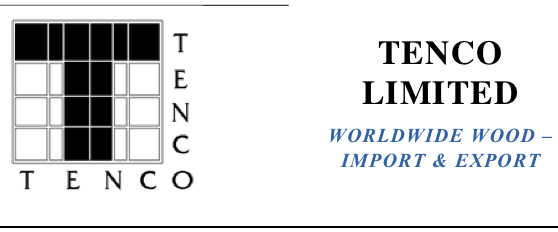 About Tenco
Tenco is one of New Zealand's largest exporters of forest products. We have built to this position since 1991 when the company was set up to export lumber to growing Asian export markets. Experience and reputation count; from small beginnings Tenco has become the largest independent exporter of New Zealand lumber and New Zealand's 4th largest log exporter. Tenco has a regular shipping program of their own log vessels and in combination with these and other ships currently calls at 7 New Zealand ports (5 North Island and 2 South Island).
Tenco buys standing forests. Tenco currently has a number of forests which they purchased at harvestable age to log over a number of years for export and domestic markets. Tenco also regularly buys smaller tracts of forest to harvest immediately or immature forests to hold until harvest time. Tenco is interested in broadening the base of owners from whom it purchases forests and stands of trees. A deal with Tenco is a certain transaction. The owner and Tenco will agree on a value of the tree crop and then Tenco will pay this amount to the owner either in a lump sum amount or on rate per volume unit out-turn from the forest depending on the nature of the tree crop.
Tenco knows there are a lot of farmers who have trees that are close or ready to harvest and will be asking themselves how they should proceed with the sale of their trees. For some farmers the kind of certain transaction with money in the bank could well be appealing. Tenco is actively interested in buying harvestable forests or trees from areas including all the North Island (except the Gisborne and East Coast districts) and Nelson & Marlborough in the South Island .
If you own a forest in this area (16 years and older) and are ready to enter into this kind of agreement Tenco is interested to develop something with you.
Please contact: Josh.Bannan@tenco.co.nz
Work: +64 7 357 5356 Mobile: +64 21 921 595
www.tenco.co.nz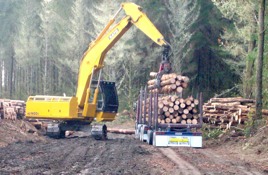 NZFFA Member Blogs
Any member of NZFFA can set up their own blog here, just ask Head Office to set one up for you and join the ranks of our more outspoken members...
You can either publish your blogs yourself, or email a document to head office for publishing.
---
Recent blogs:
Wink Sutton's Blog
Saturday, February 23, 2019
IKEA is possibly to begin trading in New Zealand. Should New Zealand forest owners be pleased? Already New Zealand has large retailers including The Warehouse, Harvey Norman, K Mart, Mitre10 and Bunnings. However, these are Australian or New Zealand based companies. Sweden's IKEA is probably the first of the northern hemisphere 'big box' retailers such as Walmart, Home Depot or Lowes, to come to New Zealand.
These 'big box' companies can be massive. Walmart, for example, had an annual revenue of US$480 billion in 2018 which is more than twice the GDP of this country which was US$206 billion in 2017. IKEA, although not as large as its North American 'big box' equivalents, is still large with a 2018 revenue of US$44 billion.
Their profit comes from not just scale but also from the pressure these retailers can put on suppliers. These 'big box' companies pay only minimal prices for their wood and only pay the lowest wood processing costs, therefore much processing is being done in China and other counties with low wage economies. But the cost of wood should be greater than the direct cost of felling, extraction and transport – there must be an extra payment for past and future management costs. Failure to do this means that there will be little or no future forest management and almost no plantation plantings. In the long-term, therefore, less wood would be available.
The importance of paying more for wood than the direct costs involved was highlighted in 1987 report of the World Commission on Environment and Development: Our Common Future, often referred to as the Brundtland report. A most relevant quote from chapter two −
The process of economic development must be more soundly based upon the realities of the stock of capital that sustains it. This is rarely done in either developed or developing countries. For example, income from forestry operations is conventionally measured in terms of the value of timber and other products extracted, minus the costs of extraction. The costs of regenerating the forest are not taken into account, unless money is actually spent on such work. Thus figuring profits from logging rarely takes full account of the losses in future revenue incurred through degradation of the forest.
Being a Swedish company IKEA must know, that for future wood supplies to be assured, it is important to reward forest or plantation owners for their management and investment. Because we should expect IKEA to be a responsible wood buyer. Setting up in New Zealand could be to the advantage of New Zealand forest owners.
---
---
Brian Cox's Blog
Monday, February 18, 2019
The decision by the Government of British Columbia to introduce policy reforms which require greater added value processing of wood within Canada, rather than export of unprocessed logs, shows that governments can actively lead the transition of their economies and support local bioenergy industries. (see story later).
Applying similar policies in New Zealand, focusing on reducing forest waste and pursuing opportunities for using wood domestically, would ensure that the value of the trees we grow and the carbon that is captured and stored is maximised. Currently 15-20% of a tree processed in New Zealand is wasted. Most wasted wood is from the growing and harvesting of trees. (Wood processors use most of their residual biomass for timber drying.) In addition there is the 100% non-availability in New Zealand of biomass exported as logs. With exported logs the eventual process residues are given to another country to be used, when we could be using those residues here to replace domestic coal and gas for process heat.
If we process current exported logs within New Zealand then the wood residues become available as a high quality carbon feedstock for multiple purposes, including energy. Having the biomass residues available as fuel would also contribute to reducing any future risk of having to purchase carbon credits offshore to comply with our Paris commitments.
The forestry business is an exception to most manufacturing where the residues from one process become the feedstock for another product. In the forestry sector the discarding of production and harvest residues is considered acceptable. Forestry has a social license to use our valuable land wisely. As countries move to encourage circular economy businesses the individual business resilience improves, waste is reduced and new business opportunities open up. A benefit of this is that more biomass will come available in the domestic market as a biogenic source of carbon to replace the use of fossil derived carbon in the form of coal and gas.
A key place for the Government to start is with its own 1 billion tree programme. More thought needs to be given to the long term value and the efficient use of carbon that can be derived by planting and harvesting these trees. Sequestration of carbon through planting trees and leaving them there is a short term fix if the trees are not going to be part of an ongoing harvest and use strategy. Rotation harvesting and using the trees planted today will result in a new sink being created every 30 years. This sounds like a sustainable carbon sink policy, as well as opportunities for a permanent flow of biomass for energy, bio-based economy, and creation of jobs and regional economic growth.
---
---
Disclaimer: Personal views expressed in this blog are those of the writers and do not necessarily represent those of the NZ Farm Forestry Association.