Advertisement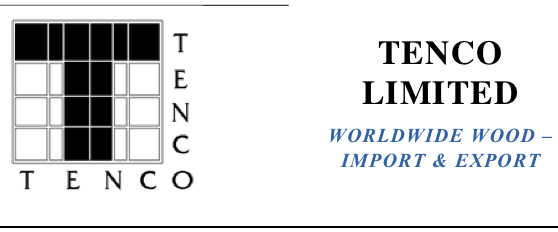 About Tenco
Tenco is one of New Zealand's largest exporters of forest products. We have built to this position since 1991 when the company was set up to export lumber to growing Asian export markets. Experience and reputation count; from small beginnings Tenco has become the largest independent exporter of New Zealand lumber and New Zealand's 4th largest log exporter. Tenco has a regular shipping program of their own log vessels and in combination with these and other ships currently calls at 7 New Zealand ports (5 North Island and 2 South Island).
Tenco buys standing forests. Tenco currently has a number of forests which they purchased at harvestable age to log over a number of years for export and domestic markets. Tenco also regularly buys smaller tracts of forest to harvest immediately or immature forests to hold until harvest time. Tenco is interested in broadening the base of owners from whom it purchases forests and stands of trees. A deal with Tenco is a certain transaction. The owner and Tenco will agree on a value of the tree crop and then Tenco will pay this amount to the owner either in a lump sum amount or on rate per volume unit out-turn from the forest depending on the nature of the tree crop.
Tenco knows there are a lot of farmers who have trees that are close or ready to harvest and will be asking themselves how they should proceed with the sale of their trees. For some farmers the kind of certain transaction with money in the bank could well be appealing. Tenco is actively interested in buying harvestable forests or trees from areas including all the North Island (except the Gisborne and East Coast districts) and Nelson & Marlborough in the South Island .
If you own a forest in this area (16 years and older) and are ready to enter into this kind of agreement Tenco is interested to develop something with you.
Please contact: Josh.Bannan@tenco.co.nz
Work: +64 7 357 5356 Mobile: +64 21 921 595
www.tenco.co.nz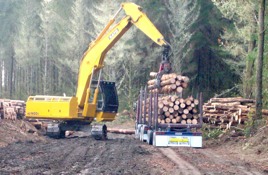 NZFFA Member Blogs
Any member of NZFFA can set up their own blog here, just ask Head Office to set one up for you and join the ranks of our more outspoken members...
You can either publish your blogs yourself, or email a document to head office for publishing.
---
Recent blogs:
Ian Brennon's blog
Monday, October 29, 2018
I heard a fairly strongly expressed opinion at a recent forestry gathering about government subsidies to plant natives. The idea seemed to be that subsidising natives is a waste of taxpayer money because radiata pine outperforms natives hands down over the first twenty years when it comes to hoovering carbon out of the air and that the government's main duty is to meet our Paris obligations by 2050. Well, I'm not going to argue the carbon thing because it's true. Native trees do grow slower than pines for their first twenty years and therefore sequester less carbon over that time. I will say, however, that carbon credits and income from timber are not the only reasons people plant trees.
Besides, I seem to hear fairly frequently at field days that three hectares is about the minimum size for a financially viable radiata woodlot. What then, are all those cockies with less than three hectares of erodible sidlings supposed to plant? Or farmers who live too far from ports and mills? Or farmers, like me, who live close to towns and cities where local councils discourage the planting of radiata on land considered to be part of the scenic backdrop for the town? What about descendants of Irish potato famine survivors with an inherited phobia of monocultures? OK, maybe I'm stretching this thing a bit far now, but not everyone wants to grow pine trees - or any other kind of monoculture for that matter.
Let's remember that our native fauna prefers to live on and around native plant communities.
The current housing crisis in New Zealand is not confined to people. We currently have 2788 species listed as endangered and a further 3031 auditioning to get on the list (www.nhc.net.nz). Predation by introduced mammals is a major cause, but lack of habitat is also a biggie.
There are plenty of people who'd be happy to see more splashes of native flora punctuating our pastoral landscapes, myself included. But native trees are expensive to plant and will see no returns from timber for at least 60 years. So I see no problem with MPI targeting two thirds of their tree planting grants (due to be open for applications in November) at natives.
We missed our opportunity to expand and manage indigenous forestry in this country in 1903 when then Chief Forester for New Zealand, Henry Matthews, decided to concentrate on plantation grown exotics because natives grew too slowly. What we know now, that he didn't know then, is that some natives can be grown at least twice as fast under plantation conditions. With further research into genetics, who knows what growth potential they may have? Pinus radiata has more than a hundred years head start with research into form and growth improvements. What has not changed in all that time though, is that 90 percent of our commercial forestry relies on a single species and is therefore uniquely susceptible to a pathogen which may one day arrive here or may evolve from a pathogen already in the country.
I would also point out that while Pinus radiata has been extensively researched and improved for a hundred years, comparatively little research has been done on natives. What research has been done is often not widely read because of industry focus on pines. For example, a lot of what forests sequester isn't in the wood, but in the biomass below the ground or on the forest floor. Kauri forest has one of the highest biomass carbon densities in the world. Although this below ground biomass is excluded from conventional carbon accounting, from a climate perspective, it's still carbon that's locked out of the atmosphere.
In 1919, forester Sir David Hutchins observed: "for reasons which have never been satisfactorily explained, it has been thought to replace the valuable native forest of New Zealand by artificial plantations of exotics – a quite unusual proceeding in forestry".
The One Billion Trees program offers an opportunity to develop a Plan B for our national forest industry in case Plan A should ever fail. In the short term, sure we'll need more pines to do the heavy lifting with carbon, but in 20 years, the annual growth increments from natives will catch up and the calculations then become too complicated for this article as the first cohort of pines is clear felled while all those natives continue growing for at least another 30-70 years or more, depending on species.
So, in reply to the charge that MPI is allocating too much funding to natives:
My concern is not that MPI spends too much money on natives. My concern is that they may spend too much money planting native trees and not enough designing native forests. I worry that they won't spend enough on research to monitor the trees they have subsidised, in order to understand how to develop native forestry into a successful and profitable commercial sector in this country.
In short, I worry that we may squander the best opportunity we've had in over a century to cherish our magnificent native trees, to reestablish them across our landscape and to promote them to the world.
---
Wink Sutton's Blog
Thursday, August 30, 2018
For over 60 years I have had to defend a common criticism of forestry that 'forests including plantations are occupying land which should be used for food production'. It is claimed that New Zealand needs land to grow food for an ever-increasing global population. The implication is that growing food is more important than wood production. In 1980 I wrote a paper in the NZ Journal of Forestry which challenged this view. Since then I have read almost all global resource studies. All, except the Brundtland report of the World Commission on Environment and Development in 1987, completely ignore wood even though most them claim that they cover all products.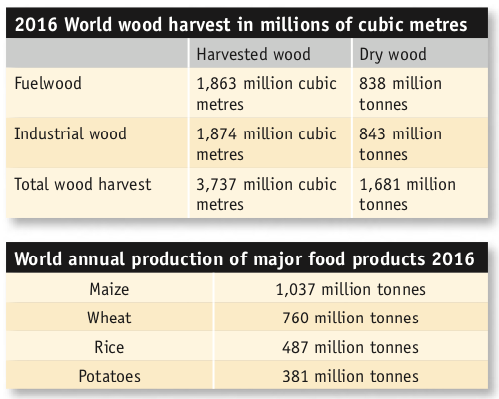 The 1987 Brundtland report is significant because, although it says little about the world's need for industrial wood, it addresses the world's need for fuelwood.
For example, a quote from chapter one:
Millions of people in the developing world are short of fuelwood, the main domestic energy of half of humanity, and their numbers are growing.The wood-poor nations must organise their agricultural sectors to produce large amounts of wood and other plant fuels.
And there is a most insightful quote on forest economics in chapter two:
...income from forestry operations is conventionally measured in terms of the value of timber and other products extracted, minus the costs of extraction. The costs of regenerating the forest are not taken into account, unless money is actually spent on such work. Thus, figuring profits from logging rarely takes full account of the losses in future revenue incurred through degradation of the forest.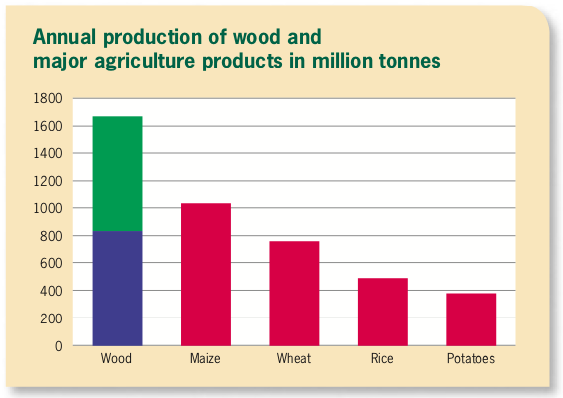 Yet, as I claimed in my 1980 paper, the world used more wood than any major food item or construction material. The world still uses a great deal of wood. For the year 2016 the Food and Agriculture Organization of the United Nations reported that the world wood harvest was 3.74 million cubic metres, with almost a 50:50 split between fuelwood and industrial wood.
As wood is often measured in the green undried state, assuming one metre cube weighs one tonne overstates the relative importance of wood. To compare with agricultural products the wood total has been reduced assuming that dry wood weighs only 450 kilograms per cubic metre.
The following tables and graph compare wood with the annual harvest of the four major food products. Most of these, especially maize and wheat, we do not consume directly – they are food for chickens, cattle and pigs. Even with the generous reduction in the weight of wood the world uses more wood than maize, the most significant agricultural product. The world needs wood as much as it needs food.
---
---
Disclaimer: Personal views expressed in this blog are those of the writers and do not necessarily represent those of the NZ Farm Forestry Association.