Commodity Levy pre-communications research
September 2018
The New Zealand Forest Owners Association (FOA), the New Zealand Farm Forestry Association (FFA), and the Forest Growers Levy Trust (FGLT) have commissioned research to help them understand the awareness and perceptions of a commodity levy, currently paid by commercial forest growers on plantation timber forests.
The FOA and the FFA represent the owners of New Zealand's 1.7 million hectares of commercial plantation forests and the FGLT manages the proceeds of the levy.
In 2019 a referendum will be conducted among forest owners on the collection and amount of the levy.
FOA, FFA and FGLT have established a Steering Group Levy Awareness Project (SGLAP) to assist with developing and measuring the success of a communications plan around the referendum and the levy.
This document outlines the results from initial research, designed to provide a pre-communications snapshot of awareness and perceptions of the levy.
A second phase of the research is proposed for late October/early November 2018 after SGLAP have undertaken proposed promotional activity.
HOW? The questionnaire asked only six questions, and the survey was carried out online.
WHEN? Fieldwork was conducted from 6th – 16th September.
WHO? We invited a total of 1,500 members from the FFA database to participate in the survey.
A total of 338 interviews were completed, a completion rate of 23%.
Three quarters of forest owners are aware of the levy.
Awareness is significantly higher in Bay of Plenty/Gisborne (84%) and Wellington (87%).
Awareness is lowest in the Upper North Island (Northland and Auckland), and the lower South Island (Canterbury, Otago and Southland).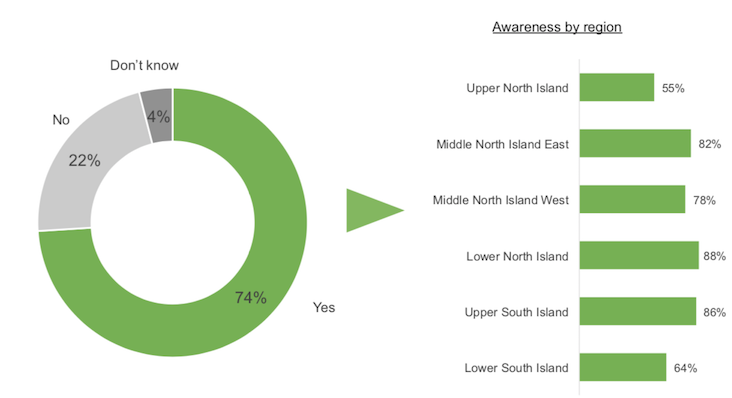 Nine out 10 forest owners who are aware of the levy know the purpose of the levy.
Forest owners in Waikato, Taranaki, Wairarapa and Wellington have the lowest understanding of the purpose of the levy, while understanding is highest in the Upper South Island.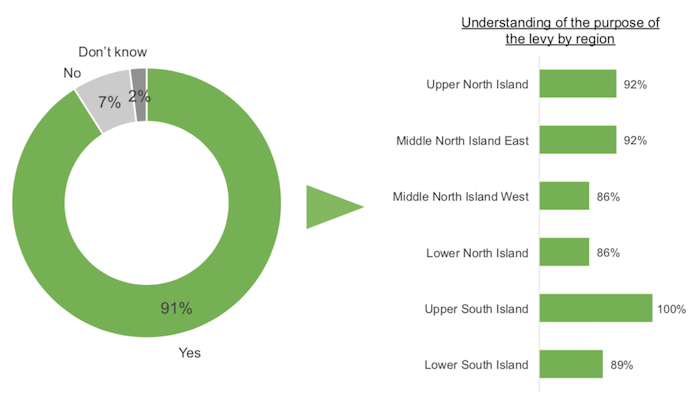 Less than half of forest owners have the confidence to vote based on what they currently understand about the levy.
Confidence to vote is lowest in Northland and Auckland, followed by Canterbury, Otago and Southland.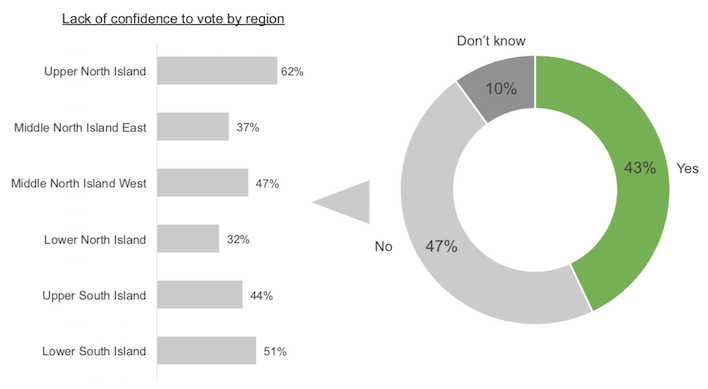 Email and Tree Grower magazine will be the most effective methods to communicate information about the levy vote across all of New Zealand, with over half of forest owners saying they would be effective.
Local newspapers, local meetings and social media appeal to less than one in five forest owners.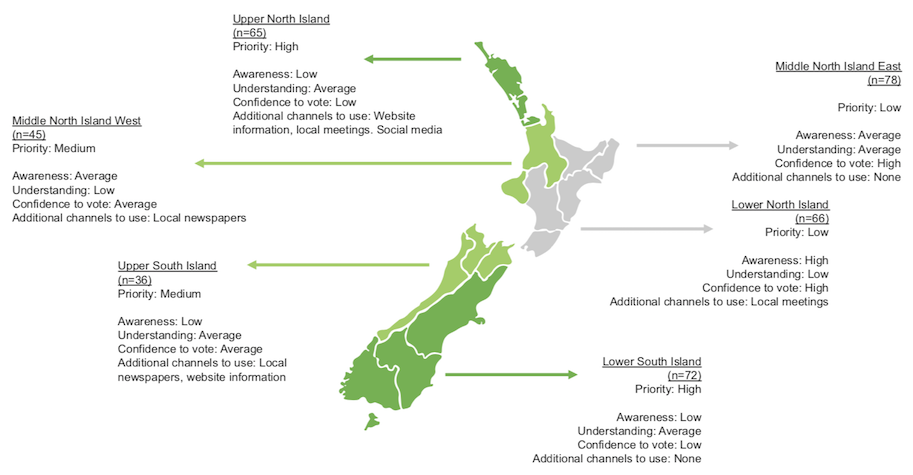 The majority of forest owners who participated in the research have forests covering less than 1,000 ha.
There are no differences for awareness of the levy, or confidence to vote on the levy based on forest size.
---
FOR FURTHER INFORMATION PLEASE CONTACT
Kate Brazier
Colmar Brunton, a Kantar Millward Brown Company Level 9, Legal House, 101 Lambton Quay
PO Box 3622, Wellington 6140
Ph: (04) 913 3052 Email: kate.brazier@colmarbrunton.co.nzwww.colmarbrunton.co.nz