---
Advertisement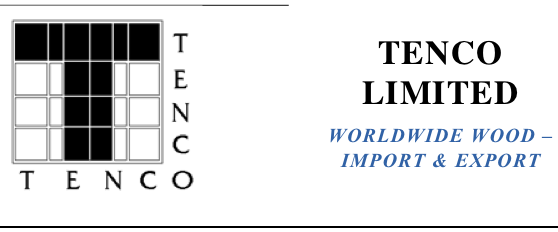 About Tenco
Tenco is one of New Zealand's largest exporters of forest products. We have built to this position since 1991 when the company was set up to export lumber to growing Asian export markets. Experience and reputation count; from small beginnings Tenco has become the largest independent exporter of New Zealand lumber and New Zealand's 4th largest log exporter. Tenco has a regular shipping program of their own log vessels and in combination with these and other ships currently calls at 7 New Zealand ports (5 North Island and 2 South Island).
Tenco buys standing forests. Tenco currently has a number of forests which they purchased at harvestable age to log over a number of years for export and domestic markets. Tenco also regularly buys smaller tracts of forest to harvest immediately or immature forests to hold until harvest time. Tenco is interested in broadening the base of owners from whom it purchases forests and stands of trees. A deal with Tenco is a certain transaction. The owner and Tenco will agree on a value of the tree crop and then Tenco will pay this amount to the owner either in a lump sum amount or on rate per volume unit out-turn from the forest depending on the nature of the tree crop.
Tenco knows there are a lot of farmers who have trees that are close or ready to harvest and will be asking themselves how they should proceed with the sale of their trees. For some farmers the kind of certain transaction with money in the bank could well be appealing. Tenco is actively interested in buying harvestable forests or trees from areas including all the North Island (except the Gisborne and East Coast districts) and Nelson & Marlborough in the South Island .
If you own a forest in this area (16 years and older) and are ready to enter into this kind of agreement Tenco is interested to develop something with you.
Please contact: Josh.Bannan@tenco.co.nz
Work: +64 7 357 5356 Mobile: +64 21 921 595
www.tenco.co.nz
NZFFA Member Blogs
Any member of NZFFA can set up their own blog here, just ask Head Office to set one up for you and join the ranks of our more outspoken members...
You can either publish your blogs yourself, or email a document to head office for publishing.
---
---
Recent blogs:
Nick Ledgard's Blog
Thursday, July 07, 2016
Having been a high country forester all my working life and spent much of the later years dealing with wildings, I have long pondered on the pro's and con's of wilding trees. In short I do not favour them, and certainly don't think the FFA should be seen to support them.
Farm forestry is all about the wise (informed) use of the right species in the right site, whereas wildings are quite simply forestry by default.. Too often they are the wrong species, of poor form and varied age and stocking. Even the C market does not make them as attractive as a planned forest. We are currently harvesting wilding Corsican pine (average age around 30) by L. Coleridge, and the varied age and stocking means the forest contains less than half the volume of a similar aged stand of radiata pine. And value-wise we are only getting a stumpage of $2/3k/ha. Why then are we harvesting them? There are a few reasons, but the main one is that they are spreading onto neighbouring properties where they are not wanted. This is also the reason why we are no longer replanting in D-fir. Radiata instead.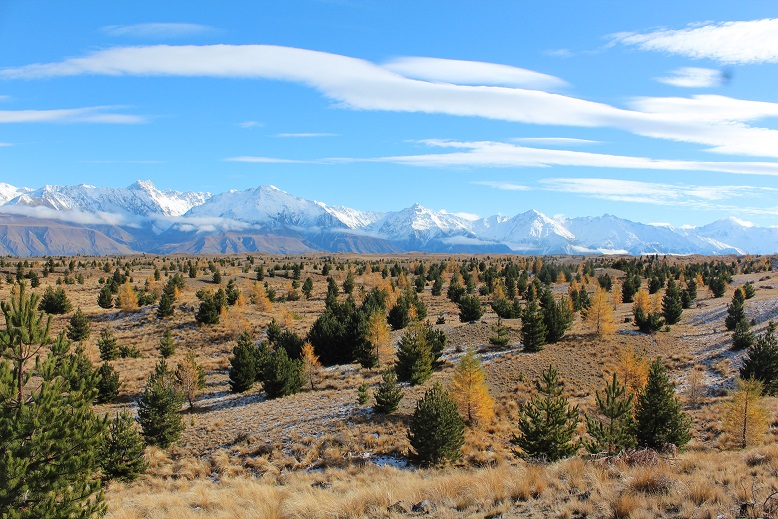 The spread risk (in susceptible country) is the main problem with species like contorta, Corsican, larch and D-fir. It is all very well to say 'let them go', but what about the neighbour's opinion and where do you say stop? Plus the cost of 'stopping' can prove formidable. At the moment, there is a vigorous debate about harvesting the 173ha Coronet forest (all D-fir) between Queenstown and Arrowtown. It is aged between 20-30, and ideally harvesting should not start until 2030. But it is sending seed onto hundreds of ha of susceptible land where wildings are not wanted, and the sums indicate that the cost of on-going control could be more than the trees are worth. I will be surprised if the forest is not harvested early - and this will not be the last such discussion relative to D-fir stands in inland S. Island.
To me, the best landuse is all about deciding on objectives and then making informed decisions to meet that goal. If it is decided that land is best in trees (for whatever reason) then lets plant or seed it in the species we want - letting it happen by default (= wilding spread) rarely gives the best outcome.
Attached is an article "What's wrong with wilding trees?" which I wrote in 2010. Hence it is a little dated, but I would still go along with nearly all of what is written.
PS. Wilding spread can look attractive - see attached image. But this site on Braemar station near Mt Cook is rapidly infilling, so it will not remain 'park-like' for long.
---
Wink Sutton's Blog
Sunday, June 05, 2016
Wood is the world's only environmentally friendly and sustainable raw material. There are current global proposals for a significant increase in wood use such as in the manufacture of biofuels and plastics to replace the use of fossil fuels. The most exciting proposals are for wood to reduce the need for steel and concrete in the construction of high rise buildings. Wooden buildings of 10, 20 and even 30 stories have been proposed or even started.
When there were few humans on earth we were hunter-gatherers obtaining our food and wood from the natural forest.The human population is now so large that we have no option but to get almost all our food from intensive agriculture. In contrast, we still get most of our wood from natural tree species in indigenous forests of which some are managed. Because plantations of some exotic tree species can be much more productive than natural forests even if managed, then globally more of our wood must be supplied from plantations.
Greenpeace provides an insight into how an environmental organisation regards plantations. Greenpeace's Forest Campaign Manager, Grant Rosoman, in a paper to the United Nations Forum on Forests Expert's Meeting on Planted Forests in March 2003, provides an interesting insight into the Greenpeace attitude to plantations and understanding them.
Rosoman restated the Greenpeace position on plantations − 'Greenpeace doesn't like plantations. We have learnt to live with them for strategic advantage. We disagree with calling them planted forests because they are not forests ... it is not enough justification for plantations to be considered good if they are simply substituting, on a global basis, supplies from poorly managed or increasingly depleted natural forests.'
Later in the paper Rosoman's criticisms of plantations include the use of pesticides, timber preservation treatment and monocultures. Plantations are criticised for their lack of species diversity advocating a preference for native species and a range of different species. Greenpeace is opposed to carbon credits for plantations.
Rosoman appears to be unaware of New Zealand's plantation history, especially why the country moved to obtain most of its wood from plantations. In a disservice to earlier forestry visionaries, Rosoman states 'The reliance of plantations as a source of the wood and fibre was not a matter of good planning or management but rather a strategy to deal with the failure of the State and New Zealanders to [manage] their native forests in any way for the future wood supply.'
Is Greenpeace implying that most of our wood should come from managed indigenous forest? If so, Greenpeace is in total disagreement with most other New Zealand environmental organisations.The initial advocacy for plantations came from the realisation that New Zealand's indigenous forest was rapidly being converted to agriculture. The early foresters considered the option of indigenous forest management, but mainly because the forests were slow growing, it was obvious that sustainably managed indigenous forests could not supply most of the wood New Zealanders require.
In addition, managed indigenous forests required management for at least 100 years before there could be any significant wood harvest. The perception around 1900 was that forest clearance was so rapid that exploitable indigenous forest would be exhausted by 1945 to 1950. It is unrealistic to imply that most of our wood could come from responsibly managed indigenous forests. If New Zealand's four million people only used one cubic metre of wood per person each year, about half our present level of consumption, assuming there were no wood exports and the indigenous forest growth averaged one cubic metre a hectare each year, we would require four million hectares of native forests to be managed for wood production.
Not only is this unthinkable but the wood harvested would be prohibitively expensive for general use. Indigenous timber may be acceptable for furniture or feature panels, but I cannot see the environmental movement ever accepting indigenous timber being used for house construction, building boardwalks, outdoor stairs, fences, chicken coups or for pulping.
Given Greenpeace's advocacy of responsible indigenous forest management why did they not publicly oppose the Labour government's politically motivated scrapping of the West Coast Accord which resulted in the demise of West Coast Timberlands? Such action may have brought them in conflict with some other environmental groups but it would be consistent with their basic philosophy.
Although this article challenges Greenpeace, my comments are applicable to most environmental organisations. At least Greenpeace had the courage to present an anti-plantation paper to a meeting that generally regarded plantations as necessary and beneficial. The world has no option but to get more of its future wood needs from intensively managed plantations.
---
---
Disclaimer: Personal views expressed in this blog are those of the writers and do not necessarily represent those of the NZ Farm Forestry Association.