---
Advertisement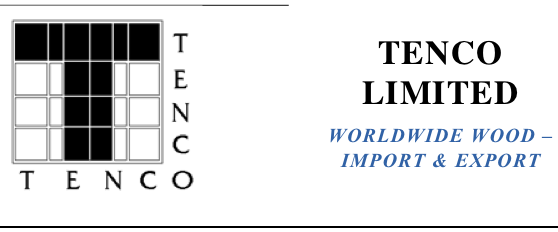 About Tenco
Tenco is one of New Zealand's largest exporters of forest products. We have built to this position since 1991 when the company was set up to export lumber to growing Asian export markets. Experience and reputation count; from small beginnings Tenco has become the largest independent exporter of New Zealand lumber and New Zealand's 4th largest log exporter. Tenco has a regular shipping program of their own log vessels and in combination with these and other ships currently calls at 7 New Zealand ports (5 North Island and 2 South Island).

Tenco buys standing forests. Tenco currently has a number of forests which they purchased at harvestable age to log over a number of years for export and domestic markets. Tenco also regularly buys smaller tracts of forest to harvest immediately or immature forests to hold until harvest time. Tenco is interested in broadening the base of owners from whom it purchases forests and stands of trees. A deal with Tenco is a certain transaction. The owner and Tenco will agree on a value of the tree crop and then Tenco will pay this amount to the owner either in a lump sum amount or on rate per volume unit out-turn from the forest depending on the nature of the tree crop.

Tenco knows there are a lot of farmers who have trees that are close or ready to harvest and will be asking themselves how they should proceed with the sale of their trees. For some farmers the kind of certain transaction with money in the bank could well be appealing. Tenco is actively interested in buying harvestable forests or trees from areas including all the North Island (except the Gisborne and East Coast districts) and Nelson & Marlborough in the South Island .

If you own a forest in this area (16 years and older) and are ready to enter into this kind of agreement Tenco is interested to develop something with you.
Please contact: Josh.Bannan@tenco.co.nz
Work: +64 7 357 5356 Mobile: +64 21 921 595
www.tenco.co.nz
NZFFA MEMBER MANAGEMENT SYSTEM USES RADIANT CMS AND RUBY ON RAILS
NZFFA have implemented a web-based Member Management System with a full suite of management solutions for our membership. These include online subscriptions and restricted web content, managed through a web interface and database, with a range of user access options.
Updated October 2014
Radiant CMS
Our MMSalso called a "Member Relationship Management system" or MRM is based on Radiant CMSContent Management System . Radiant is open source software (i.e. no licensing fees) with a strong development community behind it. There are a number of reasons why we chose Radiant over other content management systems:
Radiants elegant and intuitive admin user interface (UI) allows administrative users to easily maintain our website and manage our membership. The "page tree" structure has allowed us to easily develop and maintain a large library of organised web-pages;
Web content is easily produced and edited by laypeople with WYSIWYG (What-You-See-Is-What-You-Get) browser editing. Photos and pdf files are easily uploaded and embedded into pages;
Relational databasing is integrated into the system, meaning development options are virtually limitless;
Design of web pages is simple yet powerful with a very flexible structure that includes "pages" and "layouts". Furthermore, Radiant provides the user and designer with dynamic functionality

. This has allowed us to efficiently produce and maintain our large web information resource and library database;
Radiant's code base is lightweight. "Extending" the admin User Interface functionality is achieved without modifying the core CMS. We have used a range of "extensions" for customising Radiant to our needs. By not modifying the core, only our extensions will require attention when Radiant is upgraded;
The radiant code-base is well tested and robust. The code is covered by automated unit and integration tests.
This all makes Radiant a reliable yet powerful, extensible, easy to use, Ruby on Rails-based content management system. Because Ruby on Rails is a modern intuitive programming language and framework (taking advantage of the convention over configuration paradigm) this opened the door for fast and low cost web development and customisation to our needs.
Our Member Management System
Our Member Management System provides:
Levels of User Access where:
Administrators access and manage site content, subscriptions and a web-based membership database ;
Members can access and edit their own membership details, and subscribe online to multiple groups without fuss;
Members can login to subscribed content;
Each branch secretary has access to an editable branch membership directory;
Limited "back end" access is available for members who wish to create and edit website content themselves (such as branch web pages);
"Front end" access is available to all members. Here they can create and add to categorised and searcheable member-only or public information archives.
Features also include:
a web marketplace platform and business directory;
Conference registration and management;
administrative email functionality for messaging individual or multiple groups;
web content that is easily created and maintained by laypeople;
an advanced subscription system for managing complex subscription periods, multiple group levy choices, upgrades and online payment.
NZFFA now have a membership database where subscriptions, content and members are all managed centrally and online, while also enabling our branches to manage their own membership and content. Our web based membership database is the heart of our community, with customised roles for both front end and back end access that allows our members to do exactly what they want within our site.
Contact Dean Satchell if you have queries about NZFFA's Ruby on Rails based member management system
dsatch@xtra.co.nz
+64 9 4075525
---